The Movement for the Survival of the Ogoni People (MOSOP) is calling for international solidarity in the face of recent attacks against its members, as a result of their mobilization to defend the human rights of Ogoni communities in Nigeria.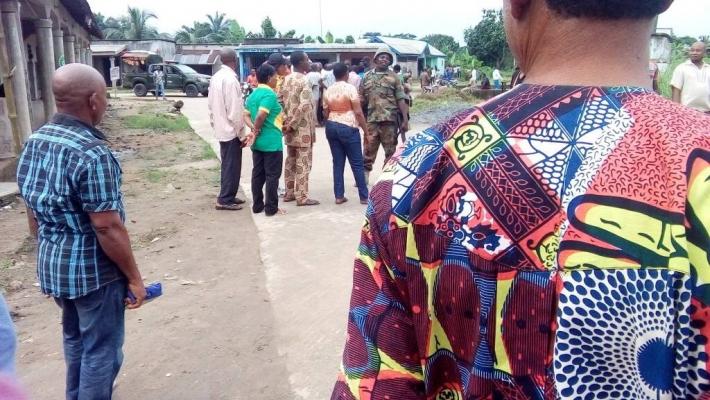 On 26 October, members of MOSOP carried out a peaceful demonstration against Shell Petroleum Development Company (SPDC) over moves by the company to establish pipelines across Ogoni communities of the Niger Delta. The company, which is the Nigerian subsidiary of the international oil giant, Royal Dutch Shell, suspended the laying of pipelines in August of this year following protests led by MOSOP. The protest was carried out at the Nonwa pipeline site in Ogoni territory, located in Rivers State, Nigeria, after Shell proceeded to install oil pipelines in the area without conducting an environmental impact assessment (EIA) and obtaining the free, prior and informed consent (FPIC) of the Ogoni people.
Reportedly, early in the morning of October 26, as Ogoni people sang and danced to protest the pipelines, heavily armed soldiers and police officers of the Special Anti-Robbery Squad (SARS) arrived in many military trucks and proceeded to shoot at, and beat, the demonstrators.
Bari-ara Kpalap, MOSOP spokesperson, reaffirmed the organization's commitment to non-violent resistance in the face of threats to their human rights and environment. MOSOP claims that the conflict with Shell over oil production in their territory has claimed over 2,000 lives and continues to generate substantial hardship for their communities. According to Ogoni leadership, Shell remains persona non grata in their territory, following the company's expulsion in 1993. Meanwhile, MOSOP has condemned in strong terms the violence unleashed on the people by the security force, on behalf of Shell's interests.
Calling for Shell and the Nigerian government to leave the Ogoni territory alone, in their petition, MOSOP demands an immediate and comprehensive investigation into the brutal beating of its members, for Shell and its contractors to suspend all pipeline operations until a proper environmental and social impact assessment (EIA) takes place, for medical attention for those injured during the protests and an immediate cessation of all further attacks, harassment and disruption of meetings of the indigenous organization.
Sign MOSOP's petition to support their demands, here.