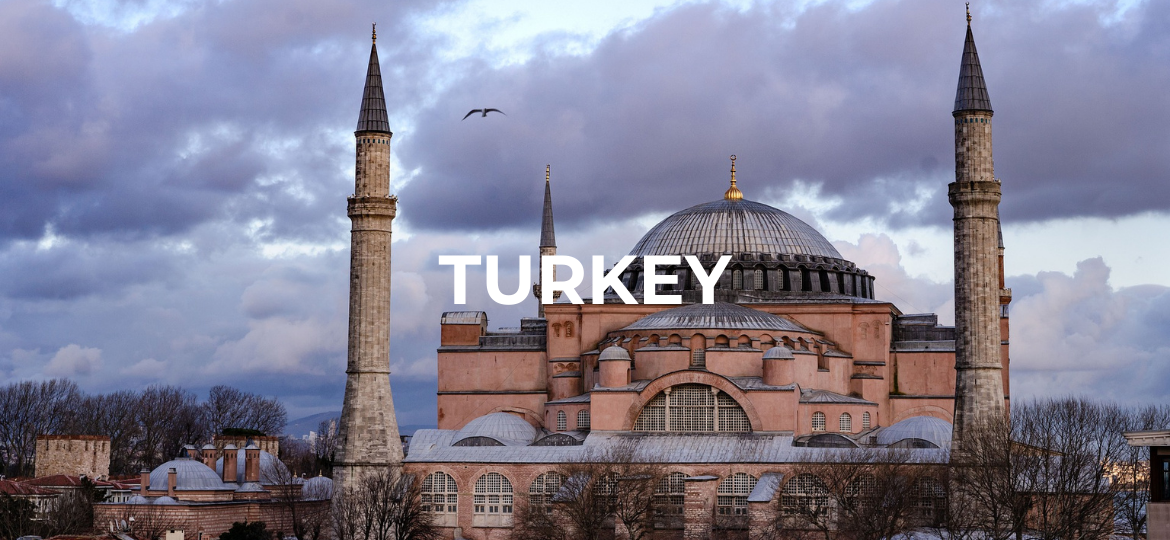 ProtectDefenders.eu has received concerning pieces of information regarding detention and attacks of LGBTQI+ defenders during Pride Events in Turkey. 373 people were detained during the Istanbul Pride March that took place on June 26, 2022, in a context of systematic targeting, harassment and criminalisation of LGBTIQ+ people, defenders and organisations.
Since May 20, 2022, a variety of Pride marches and events were attacked by the police. Turkish authorities banned, stigmatised or criminalised Pride events all over Turkey, and many peaceful protesters and LGBTIQ+ rights defenders were arbitrarily detained. In a short period, a total of 10 bans were imposed against Pride Month events and up to 526 LGBTIQ+ persons, including many LGBTIQ+ rights defenders.
On May 20, 2022 police officers attacked the ninth Boğaziçi Pride March, organised by the Boğaziçi University LGBTIQ+ Studies Club (BÜLGBTİA+) in Istanbul. Private security personnel interrupted the march and notified the police, who attacked the students gathered for the march. Seventy students were arbitrarily detained, despite the lack of a dispersal warning. The students were released the next day.
On June 5, 2022, police officers attacked LGBTIQ+ rights defenders gathered in Kadıköy, İstanbul, for Pride Month and detained 11 of them. They were released later on the same day at night.
Throughout June 2022, Pride Events in Ankara, Istanbul, and Antep were attacked by the police, religious and nationalist extremist groups, and authorities. This resulted in defenders and peaceful protesters being attacked, threatened and detained.
June 20, 2022, marked the beginning of the 30th Istanbul LGBTIQ+ Pride Week. In the afternoon, the Beyoğlu and Kadıköy District Governorships banned both indoor and outdoor events of the Pride Week for seven days «to protect peace, security and well-being and prevent the commission of crimes» under Law No. 2911 on Meetings and Demonstrations. The Istanbul Pride Week Committee and Social Policy, Gender Identity and Sexual Orientation Studies Association (SPoD) brought a lawsuit for the annulment and stay of execution of the bans. This is the first time since 1993 that all pride week events are being banned in Istanbul; since 2015, the Pride March has been banned every year on discriminatory and illegal grounds. Meanwhile, religious extremists targeting LGBTIQ+ people made a call to gather in Taksim on the day of the Pride March "to protect the family, generation and city and say stop to perversion".
On June 26, 2022, police attacked the Istanbul Pride March and detained 373 people. The detained individuals and rights defenders, which included 34 minors, were brought to Istanbul Security Directorate to provide their statements. They were kept handcuffed from behind in buses for hours. They were denied food or water, and many detainees reported torture by police officers. Police also physically attacked lawyers representing the protestors, sexually assaulting two female lawyers. The detained protestors and rights defenders were released on June 27, 2022, in the early morning.
ProtectDefenders.eu partner Reporters Without Borders (RSF) also calls on Turkey's interior ministry to ensure that the police respect the work of journalists covering protests and stop arresting them and subjecting them to violence. During the Istanbul pride March, AFP photographer Bülent Kiliç was brutally arrested along with more than 300 other people near Istanbul's Taksim Square on 26 June while he was covering the March. The police cuffed his hands behind his back and took him to national police headquarters in Istanbul, where he was released in the evening. He told RSF he has filed a complaint accusing the police of "violence and illegal detention."
At least 37 journalists (including 13 women) have been attacked by police in Turkey since January 2021. The police still routinely intervene against reporters despite the many protests and complaints filed by media representatives. Turkey's authoritarian government is trying to reduce the visibility of opposition political parties and movements in the run-up to next year's elections.
Turkey ranks 149 on RSF Press Freedom Index. Authoritarianism is gaining ground in Turkey, challenging media pluralism. All possible means are used to undermine critics. Discriminatory practices against critical journalists and media outlets, such as stripping them of press passes, are commonplace. Judges who do the government's bidding are trying to limit democratic debate by censoring online articles tackling corruption and similarly sensitive topics. This makes it hard to publish quality reporting. Some journalists have nonetheless tried to remain faithful to their mission to report the news with complete independence, and they are demanding recognition of a "media ombudsman".