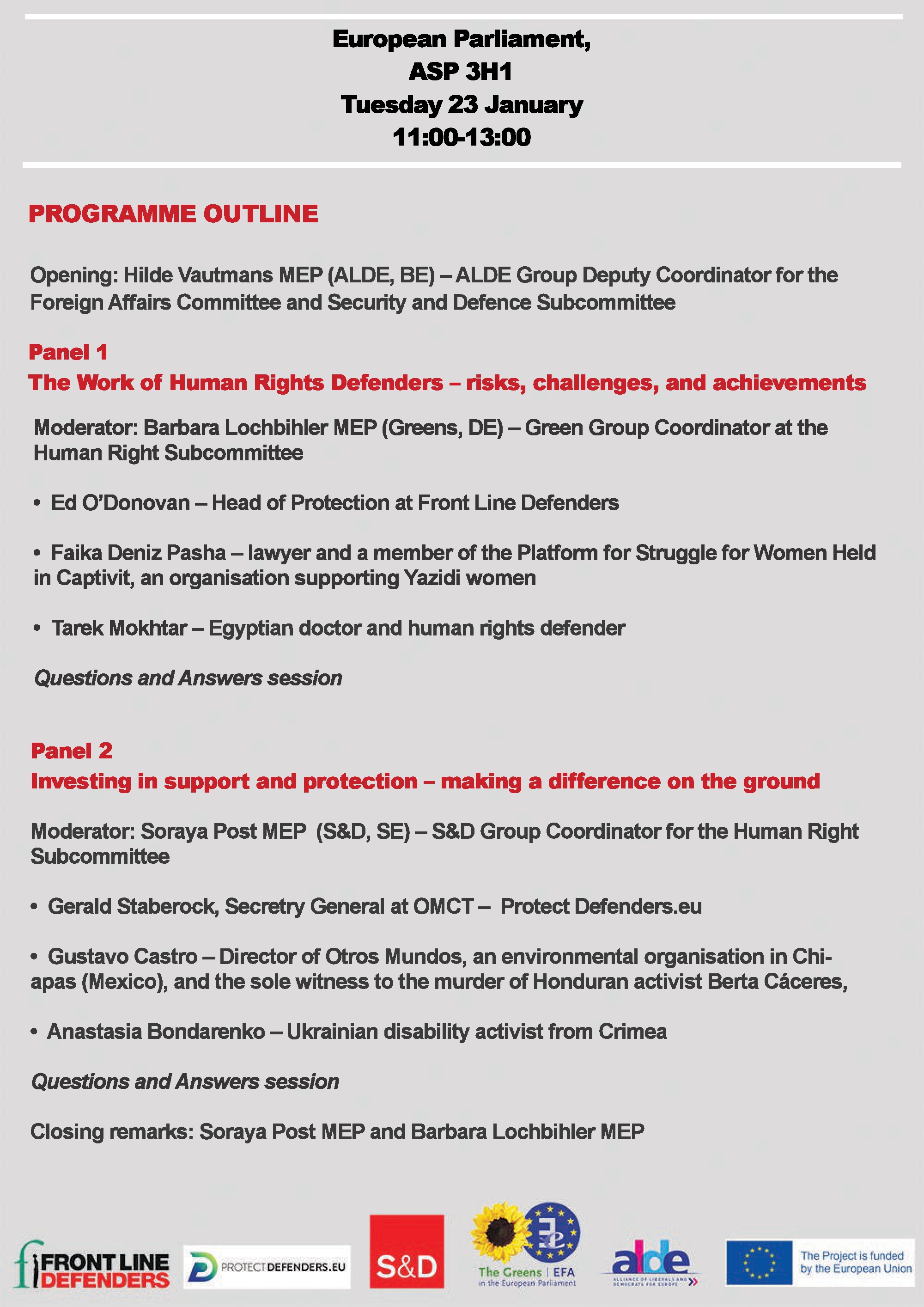 With human rights, democracy and the rule of law around the world increasingly under attack, those who stand up to defend them have an ever-more central role to play in sustainable development and conflict resolution.As civil society space closes around them, and governments use repressive tactics to impede their work, human rights defenders (HRDs) often put their lives, liberty, and safety at risk, and require support and protection in order to go on.
However, HRDs, in fact, are receiving declining support.At a time of increasing backlash, the level of funding and support provided by the EU and its Member States no longer matches the magnitude of the needs of HRDs, as seen in the upcoming ProtectDefenders.eu report on funding on support for HRDs.
It is clear that if the EU is to tackle to tackle the instability in the region and advance the Sustainable Development Goals, it must address the root causes of forced migration, conflict, and radicalisation, and environmental destruction.
Investing more in support for human rights, and human rights defenders must be a key strategic priority for the EU and its Member States in the coming years, as the only way of truly rising up to these challenges. This increase in funding must be reflected in the European Instrument for Democracy and Human Rights programming 2018, as well as the upcoming Multi-annual Financial Framework, and in the long-term future of human rights funding.
ProtectDefenders.eu is pleased to invite you to an event we are organising in the European Parliament, entitled "Funding Human Rights, Investing in human rights defenders", at ASP 3H1 on Tuesday, 23 January from11:00-13:00 co-hosted by MEPs Soraya Post, Hilde Vautmans, Barbara Lochbihler. Speakers will include human rights defenders from around the world, and a light lunch will be provided.
To register to attend from outside the Parliament, please email euoffice@frontlinedefenders.org with the title "Registration for HRD Funding event". Please include your full name nationality, ID type and number, and date of birth by Wednesday 17 January.