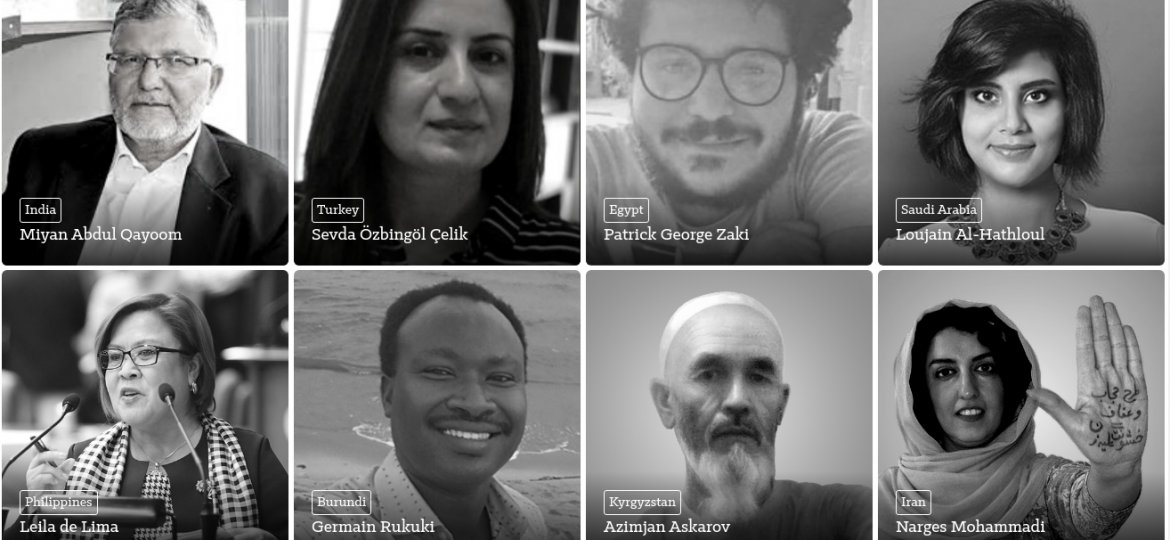 As the spread of COVID-19 poses an unprecedented threat, the need to release HRDs is more urgent than ever. Our rights and those who defend them must not become a casualty of this pandemic. ProtectDefenders.eu's partner FIDH and its member-organisations have launched the global campaign #ForFreedom, calling for the release of all HRDs detained worldwide. Human rights defenders should be freed and allowed to conduct their legitimate activities to defend the rights of individuals against injustice, discrimination, violence, and other forms of human rights violations.
@FIDH #ForFreedom
In our monthly bulletin we also call on authorities in Egypt, Uganda, and Cuba to put an end to all forms of abuses and attacks against human rights defenders.
Only in the past weeks, ProtectDefenders.eu have received, among other information, worrying reports about the judicial harassment of Bahey el-Din Hassan, Director of the Cairo Institute for Human Rights Studies (CIHRS), or the arbitrary arrest and subsequent release on bail of four women human rights defenders after they called on the State to take serious steps regarding the spread of the COVID-19 in prisons. Furthermore, many HRDs currently remain arbitrarily detained in Egypt, despite the additional risks derived from the COVID-19 pandemic, including inter alia Ibrahim Ezz El-Din, Haytham Mohamadein, Patrick George Zaki, Zyad El-Elaimy, Mahienour al-Massry, Ibrahim Metwally Hegazy, or Mohamed el-Baquer and Alaa Abdel Fattah.
In Uganda, land rights defenders Godfrey Ssebisolo, Erias Wanjala, and Fred Mwawula were arrested by and subjected to severe beatings and other forms of physical abuse by the prison authorities. The land rights defenders believe their arbitrary detention is part of a pattern of reprisals for their work opposing forced evictions perpetrated by the companies Agilis Partners, Great Season Company Limited, and Kiryandongo Sugar Limited.
Finally, on 1 March 2020, Cuban HRD Luis Manuel Otero Alcántara – a visual artist and human rights defender promoting freedom of expression and cultural rights, was arrested when leaving his house to attend a peaceful protest organised by the LGTBIQ community to call for freedom of expression. During the arrest, his girlfriend Claudia Genlui was violently beaten, and both had their phones confiscated. Since the entry into force of Decree 349, artists have been protesting against government control over cultural productions, resulting in a number of arbitrary arrests.
Only in March 2020, our Index of Alerts has recorded 37 new reports on attacks and threats against human rights defenders.