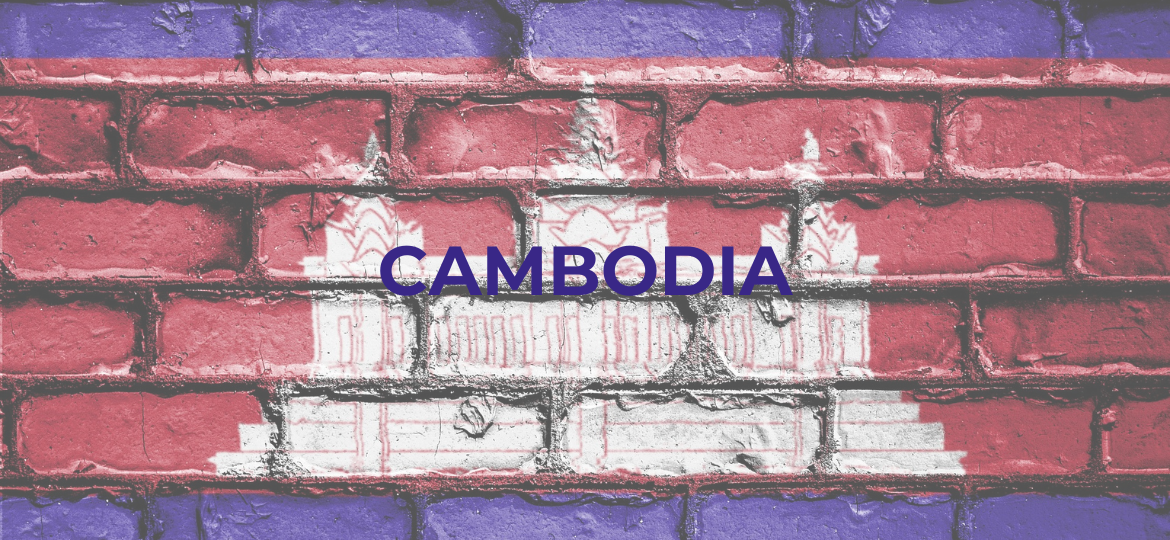 ProtectDefenders.eu has been informed about the arbitrary detention of Ms Chhim Sithar, union leader and President of the Labour Rights Supported Union of Khmer Employees of NagaWorld casino (LRSU) as well as the judicial harassment against her and 18 other LRSU leaders and members. ProtectDefenders.eu condemns the attacks against labour rights defenders, and against the right to strike.
On November 26, 2022, immigration police officers arrested Chhim Sithar at Phnom Penh International Airport upon her return from a 12-day trip to Australia, where she attended the International Trade Union Confederation World Conference. Ms Sithar was accused of violating her bail conditions, which the Phnom Penh Municipal Court claimed prohibited her from leaving the country.
Chhim Sithar was transferred to the Phnom Penh Municipal Court, which ordered her pre-trial detention in Correctional Centre 2 (CC2) in Phnom Penh, without informing her lawyers of the decision or granting them the legally-mandated opportunity to present a defence against the allegation of violating bail conditions. She has been granted access to her lawyers since her transfer to CC2. A second bail request was denied by the Municipal Court on December 5, 2022, citing that Ms Sithar had allegedly not respected prior bail conditions.
The Observatory recalls that on January 4, 2022, Chhim Sithar was violently arrested by plain-clothes police officers while she attempted to join a strike by the NagaWorld casino workers, initiated by LRSU in Phnom Penh. Ms Sithar was charged with "incitement" under Articles 494 and 495 of the Criminal Code of Cambodia and remanded in pre-trial detention to CC2. She was released on bail on March 14, 2022. Upon her release, neither Ms Sithar nor her lawyers were informed that any judicial supervision or bail conditions, such as travel restrictions, were imposed on her. Ms Sithar has travelled abroad two other times since her release on bail, without incident. If convicted, Ms Sithar faces up to two years in prison.
In addition to Ms Sithar, many other LRSU leaders and members have faced legal reprisals in connection with their labour rights actions. Eight other LRSU leaders and members are co-defendants in the "incitement" case against Chhim Sithar. Another six union members are charged with "obstruction of enforcement measures" under Article 11 of Cambodia's Law on Preventive Measures Against the Spread of Covid-19 and Other Severe and Dangerous Contagious Diseases – a law which has been repeatedly used to criminalise the striking workers.
In a new criminal case initiated in October 2022 against LRSU leaders and members sued by NagaWorld, at least 18 of them face charges under the following provisions of Cambodia's Criminal Code: "breaking and entering into dwelling place" (Article 299); intentionally causing damage with aggravating circumstances" (Articles 410 and 411); and "unlawful arrest, detention and confinement" (Article 253). 18 LRSU leaders and members are specifically named in the indictment, as well as 100 unnamed "followers".
The situation for press freedom in Cambodia is concerning. The country ranks 142 out of 180 in RSF's 2022 World Press Freedom Index. Worried by the possibility that he might have to give up power after more than 30 years in office, Hun Sen went after the press mercilessly ahead of parliamentary elections in July 2018. Radio stations and newspapers were silenced, newsrooms purged, journalists prosecuted – leaving the independent media sector devastated. Since then, the few attempts to bring independent journalism back to life have drawn the wrath of ruling circles.