On the 8th of November, ProtectDefenders.eu held its second annual meeting, under the motto "Champions of change – Human rights defenders at the forefront of development and democracy". More than 30 human rights defenders at risk from all regions of the world who have benefited from the project gathered in Brussels with representatives of international NGOs and European institutions. This unique meeting has successfully brought together grassroots activists working on the frontlines for change and leading experts on the protection of human rights defenders, universal and regional protection mechanisms, and representatives of various EU institutions implicated in the protection of human rights defenders and current development agenda.
Setting a progressive development and protection agenda
The meeting highlighted the crucial role and impact of human rights defenders around the world as promoters of a sustainable development and engaged development actors in how to integrate the protection of human rights defenders as part of an effective development and protection agenda. The widespread attempts to de-legitimise human rights' discourse and human rights defenders' work worldwide were addressed, by promoting a positive narrative grounded on the universality and indivisibility of human rights and its contribution to more advanced and developed societies. Human rights defenders and high-level speakers shared strategies to enhance the protection of those who strive to defend human rights, and to develop a positive narrative on the human rights' work, legitimising their work at the local level and taking back the human rights discourse to the centre of the international agenda.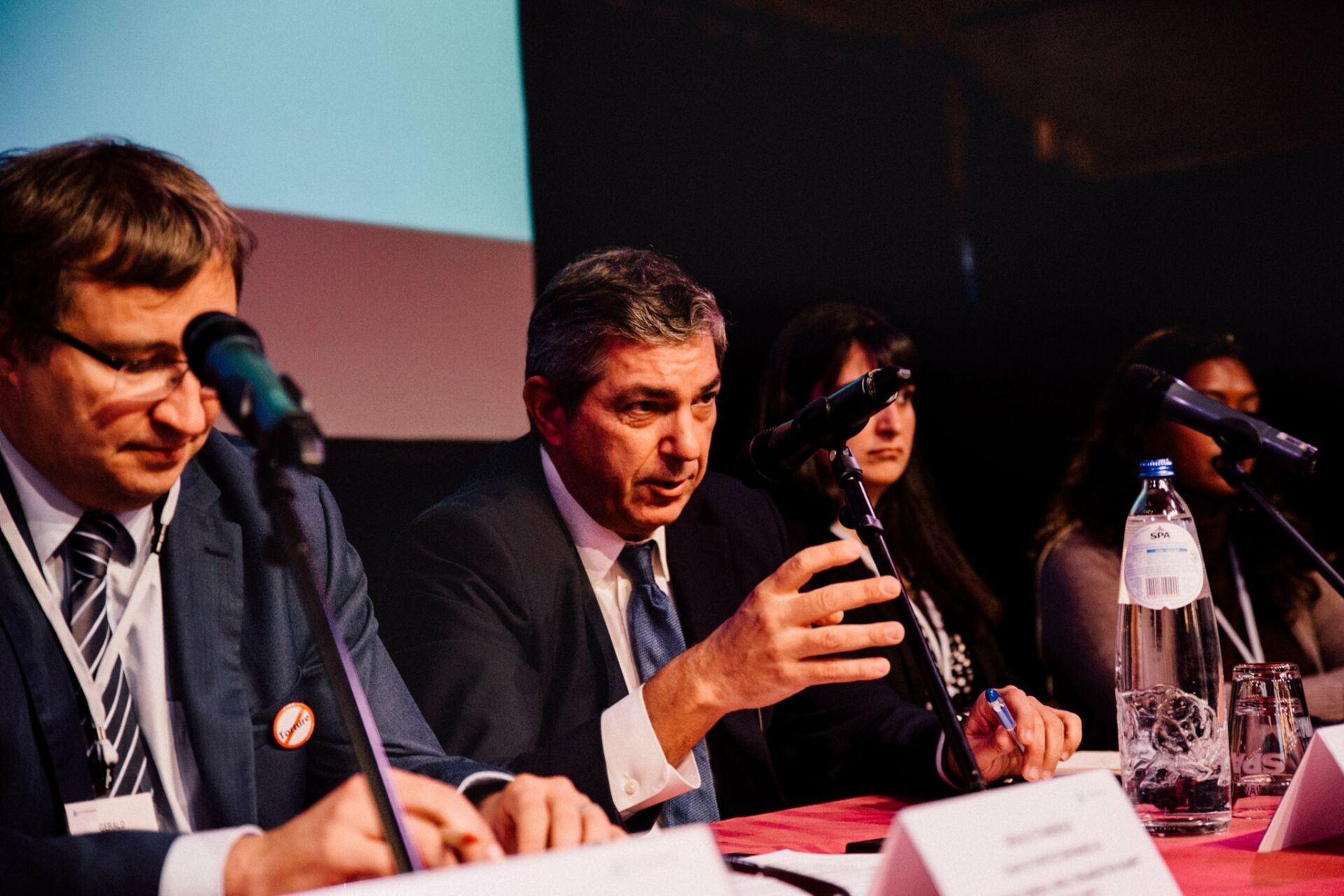 To conclude the meeting, the twelve partner organisations of ProtectDefenders.eu have issued a public statement urging all national authorities to "publicly recognise the crucial role played by human rights defenders and protect them in all circumstances from any form of judicial harassment". As stressed by Antoine Madelin, FIDH Director for International Advocacy and Chair of the Board of ProtectDefenders.eu, "Human Rights Defenders are the pillars of democracy and of the rule of law but are too often subjected to unfair criminal prosecution, in an effort to undermine their work in the defence of human rights."
See the gallery of pictures of the 2nd Annual Meeting here.