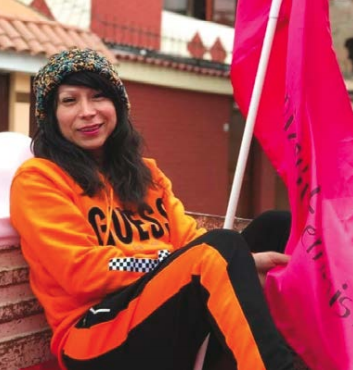 Organización Feminista por los Derechos Humanos de las Personas Trans is a transfeminist organisation that was formed as a result of repeated violent events against trans women HRDs in Peru, seeking to develop strategies to reduce the high rate of gender-based violence. Since the presentation of the Gender Identity Bill (Proyecto de Ley de Identidad de Género) in December 2016, fundamentalist groups have systematically attacked the work of the organisation and more directly the work of Miluska Luzquiños, including through the theft of sensitive documents, when her house was burgled on September 2019.
With the support of an emergency grant delivered by the OMCT (World Organisation Against Torture), the organisation's office was equipped with security cameras and the doors and windows were secured. Miluska Luzquiños was relocated to Lambayeque for three months, from where she was able to continue working without fearing for her safety. Miluska Luzquiños reported that this also allowed the trans women hosted by the organisation to feel safer, thus enabling the development of new initiatives to promote their rights.
The grant definitely improved our security, since the relocation prevented the danger to which I was exposed, and also allowed us to strengthen a regional space, from Lambayeque, which continues to promote the advocacy and community mobilisation work that we carry out from the organization
Ms. Luzquiños reported that while the situation of trans women in Peru is still critical in terms of the violence they are confronted with, the organisation has been able to continue its activities with greater confidence due to the improvement of its security and solidarity network.