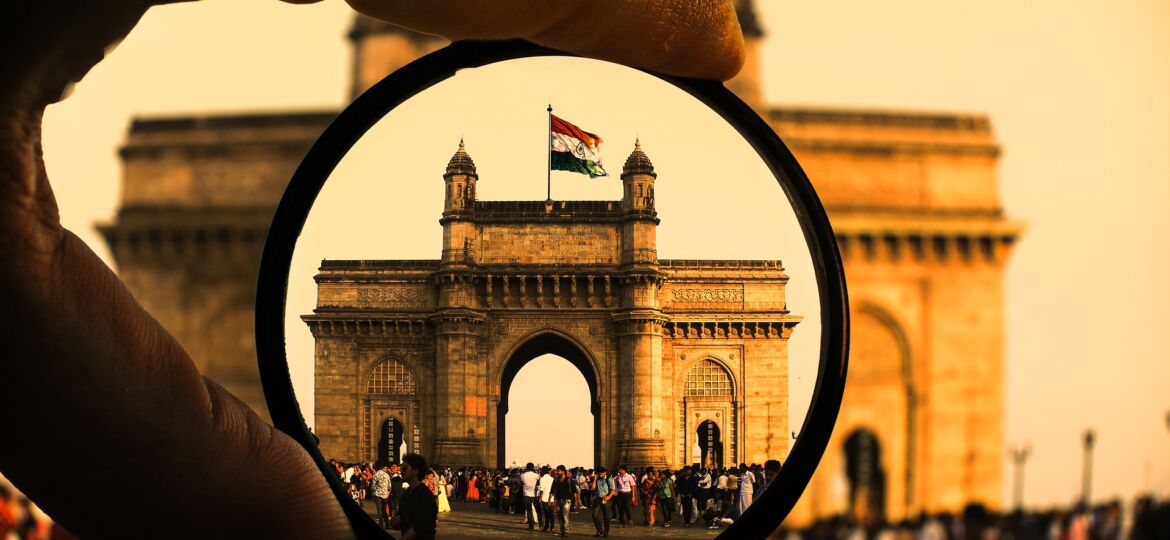 ProtectDefenders.eu's partners have received very concerning reports of the repression and targeting of human rights defenders and civil society in India, which is all the more concerning in the framework of a wider repression of civil society in the country, including through use and abuse of repressive legislation passed to obstruct civil society's ability to carry out their legitimate work. ProtectDefenders.eu partners continue urging the Indian authorities to ensure that all human rights defenders and organisations are able to carry out their legitimate activities without any hindrance and fear of reprisals in all circumstances.
On January 8, 2022, a search was conducted by the Central Bureau of Investigation (CBI) on the offices of the Centre for Promotion of Social Concerns (CPSC) in the city of Madurai, Tamil Nadu State, in another incident of judicial harassment against CPSC. On that day, a team from the CBI entered CPSC's premises and inspected CPSC's accounts and other financial documents for the period ranging from 2008 to 2014. During the search, several documents were seized. The search was authorised under Sections 120B ("Criminal conspiracy") and 420 ("Cheating and dishonestly inducing delivery of property") of the Indian Penal Code and Sections 33, 35, 29, read in conjunction with Sections 7, 8, 9 of the Foreign Contributions (Regulations) Act (FCRA), and is based on a complaint filed in 2014 by the Ministry of Home Affairs, alleging violations  of foreign contribution regulations by CPSC and its program unit, People's Watch, by receiving and utilising foreign funding between 2008 and 2014. Between 2012 and 2014, CPSC had its FCRA registration suspended on three occasions, for a total period of 18 months, until the Delhi High Court ruled in CPSC's favor in March 2014 following a writ petition by CPSC, which had challenged the suspension of its FCRA registration. CPSC's application for FCRA renewal was however rejected by the Ministry of Home Affairs on January 29, 2016 "on the basis of field reports". When CPSC challenged the application's rejection before the Delhi High Court in October 2016, in its written response, the Ministry of Home Affairs mentioned People's Watch Executive Director Henri Tiphagne's engagement with embassies and United Nations Special Rapporteurs as the reason for denying the renewal of CPSC's registration under the FCRA.
The Centre for Promotion of Social Concerns, a prominent human rights organisation better known by its program unit People's Watch, monitors human rights abuses, works with socially and economically marginalized victims of abuses, including by police, and conducts human rights education and training. The ongoing harassment of the Centre for Promotion of Social Concerns and People's Watch violates their right to freedom of association and access to funding and appears to be aimed at punishing the organisation for its human rights activities and at intimidating its staff.
Furthermore, civil society organisations have expressed their concern about the ongoing harassment of 18 human rights defenders under the Unlawful Activities (Prevention) Act (UAPA) in reprisal for their advocacy work against the Citizenship (Amendment) Act (CAA) 2019. Thirteen of those arrested under the UAPA are currently in Rohini, Tihar, and Mandoli jails, New Delhi. ProtectDefenders.eu partners call for the immediate and unconditional release of all the human rights defenders arrested, and the dismissal of all charges against them. The CAA has been widely criticized by activists, human rights defenders, civil society organizations, students and the international community for being openly sectarian and discriminatory against Muslims. After the CAA's adoption, protesters across the country took the street to voice their concerns against the legislation, which goes against India's Constitutional principles of secularism and equality. Police authorities responded by arresting human rights defenders and activists who spoke up against the CAA. Most of them were student activists and human rights defenders from the minority Muslim community.
The arrests of human rights defenders began in February 2020 and are still ongoing. Many of them had multiple First Information Reports (FIR) registered against them and were charged with serious offenses, including under UAPA. Of those arrested, only five human rights defenders – Natasha Narwal, Devangana Kalita, Safoora Zargar, Asif Iqbal Tanha, and Md. Faizan Khan –  were released on bail. Thirteen others – Sharjeel Imam, Umar Khalid, Khalid Saifi, Tahir Hussain, Saleem Malik, Mohd. Saleem Khan, Meeran Haider, Shadab Ahmed, Tasleem Ahmed, Shifa Ur Rehman, Athar Khan, and women human rights defenders Ishrat Jahan and Gulfisha Fatima– remain in jail. Despite prolonged incarceration, the trial for their case has not commenced yet. There is a deep concern over the harassment and arbitrary detention of human rights defenders that appear to be in retaliation to their peaceful activism and the legitimate expression of dissent against a discriminatory law. Despite the risks, human rights defenders have raised their voice for those oppressed by the CAA and in support of the Constitutional values that represent India.
This crackdown is part of a wider repression of civil society in India, including through the use of draconian laws such as sedition and terrorism. Since 2016, the authorities have revoked, suspended, refused to renew the FCRA license of hundreds of civil society groups, or accused them of evading the law and frozen their bank accounts. These include the Indian Social Action Forum, Lawyers Collective, Sabrang Trust, Navsarjan Trust, Anhad, Oxfam India, Greenpeace and Amnesty International India. Groups working on rights of India's most vulnerable populations such as Dalits, religious minorities, and Adivasis are particularly vulnerable.
Over the years, a number of United Nations bodies have expressed concerns over the use of the Foreign Contribution Regulation Act to silence dissenting voices. In 2016, three UN human rights experts urged the government to repeal the law, stating that it was being used to "obstruct" access to foreign funding and that it "fails to comply with international human rights standards." In October 2020, the High Commissioner for Human Rights Michelle Bachelet said in a statement that the overbroad and vaguely formulated FCRA provisions are "open to abuse" and that the Act is "indeed actually being used to deter or punish NGOs for human rights reporting and advocacy that the authorities perceive as critical in nature."
Yet, in 2020, the Indian parliament passed amendments to the law, adding intrusive governmental oversight, additional regulations and certification processes, and operational requirements, which have further adversely affected civil society groups' access to foreign funding and their ability to carry out human rights work. The government appears to have routinely disregarded court rulings in favor of civil society organisations and their constitutional rights to freedom of expression and association. The courts have repeatedly reminded the government that in a democracy, peaceful dissent is protected and may not be muzzled.
ProtectDefenders.eu partners call on the Indian authorities to protect those defending human rights values and principles enshrined in national laws and to uphold international human rights commitments. We stand in solidarity with those who cannot speak out due to their incarceration, threats by Indian authorities, or due to a prevailing sense of fear. The treatment of these human rights defenders highlights a pattern of perpetrated abuse and violence, which is also exerted through legal mechanisms. This is especially concerning given India's membership in the United Nations Human Rights Council and its pledge to preserve and protect human rights.
With four journalists killed in connection with their work in 2020, India (142 in the 2021 World Press Freedom Index) is one of the world's most dangerous countries for journalists trying to do their job properly. They are exposed to every kind of attack, including police violence against reporters, ambushes by political activists, and reprisals instigated by criminal groups or corrupt local officials. Ever since the general elections in the spring of 2019, won overwhelmingly by Prime Minister Narendra Modi's Bharatiya Janata Party, pressure has increased on the media to toe the Hindu nationalist government's line. Indians who espouse Hindutva, the ideology that gave rise to radical right-wing Hindu nationalism, are trying to purge all manifestations of "anti-national" thought from the public debate. The coordinated hate campaigns waged on social networks against journalists who dare to speak or write about subjects that annoy Hindutva followers are terrifying and include calls for the journalists concerned to be murdered. The campaigns are particularly violent when the targets are women. Criminal prosecutions are meanwhile often used to gag journalists critical of the authorities, with some prosecutors invoking Section 124a of the penal code, under which "sedition" is punishable by life imprisonment. In 2020, the government took advantage of the coronavirus crisis to step up its control of news coverage by prosecuting journalists providing information at variance with the official position. The situation is still very worrying in Kashmir, where reporters are often harassed by police and paramilitaries and must cope with utterly Orwellian content regulations, and where media outlets are liable to be closed, as was the case with the valley's leading daily, the Kashmir Times.