ProtectDefenders.eu partners express serious concern about the ongoing crackdown on human rights defenders in India. On 28 and 29 October 2020, the houses and offices of several human rights defenders, human rights groups and journalists in Srinagar and Bandipora (Jammu and Kashmir) as well as in Bengaluru, Karnataka State, and in Delhi were raided by National Investigation Agency (NIA) officials in connection with a case of non-profit groups allegedly using foreign funding for "carrying out secessionist and separatist activities" in Kashmir, in contravention of the Unlawful Activities (Prevention) Act (UAPA) and Foreign Contribution (Regulation) Act (FCRA), India's primary anti-terror and foreign funding laws.
These included the houses of Ms. Parveena Ahanger, Chairperson of the Association of Parents of Disappeared Persons (APDP) and 2017 laureate of the Rafto Prize, Mr. Khurram Parvez, Coordinator of the Jammu and Kashmir Coalition of Civil Society (JKCSS) and Chairperson of the Asian Federation Against Involuntary Disappearances (AFAD), JKCCS members Parvez Ahmad Bukhari,  Parvez Ahmad Matta and Swati Sheshadri, and of Mr. Zafarul Islam Khan, Chairperson of the NGO Charity Alliance; as well as the premises of the NGOs APDP, JKCSS, Athrout, which provides education and medical aid to vulnerable communities, and Charity Alliance; and the daily newspaper Greater Kashmir. Documents and electronic devices, including hard disks containing sensitive information such as victims' personal data and testimonies, were reportedly seized during the raids. The groups affected have been at the forefront of the human rights movement in the country for decades, and this is only seen as the latest attempt to silence them and to cripple their important human rights work.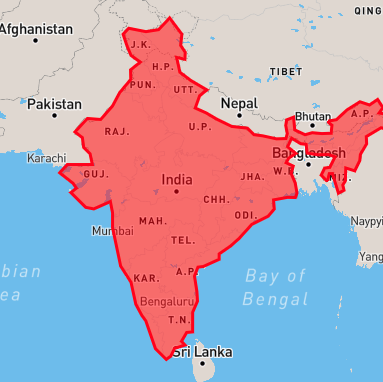 In another separate report of recent targeting of human rights defenders, on 8 October 2020, human rights defender Stan Swamy was detained by NIA officials in Ranchi, Jharkhand in connection with the "Bhima Koregaon case". The 84-year-old human rights defender was originally named as a suspect in the case in August 2018, after his home was raided by Pune police and in 2020, has already been summoned multiple times for lengthy interrogation by the NIA. Stan Swamy is a human rights defender and Jesuit priest, based in the State of Jharkand, who defends the rights of Adivasi indigenous people. He is the founder of the Vistapan Virodhi Janvikash Andolan, an all-India platform to secure and protect the land rights of Dalit and Adivasi peoples. Stan Swamy has been a prominent advocate against the forced displacement of Adivasi communities, which typically occurs for development purposes or mining mineral-rich lands. On October 9, 2020 he was transported to Mumbai, Maharashtra State, 1,700 km away from his home and despite the fact that he is suffering from advanced Parkinson's disease, therefore putting him at an increased vulnerability of contracting COVID-19, and was remanded in Taloja jail.
According to RSF World Press Freedom Index, with no murders of journalists in India in 2019, as against six in 2018, the security situation for the country's media might seem, on the face of it, to have improved. However, there have been constant press freedom violations, including police violence against journalists, ambushes by political activists, and reprisals instigated by criminal groups or corrupt local officials.