In September 2017, OMCT allocated a grant to seven women members of the Khon Rak Ban Kerd Group (KRBKG), a community-based group committed to the defence of the local environment from the negative impacts of an open-pit copper-gold mine, operated by the Tungkum company in Thailand's Loei Province. This grant is supporting the legal expenses of the seven women human rights defenders – namely Ms. Pornthip Hongchai, Ms. Viron Rujichaiyavat, Ms. Ranong Kongsaen, Ms. Mon Khunna, Ms. Suphat Khunna, Ms. Boonraeng Srithong, and Ms. Lumplearn Ruengrith -, who are currently facing trial under the Public Assembly Act and the Criminal Code in relation to a peaceful demonstration they attended in 2016. The seven WHRDs are each facing up to five years in prison and a 100,000 THB (about 2,586 EUR) fine, or both, and have to report themselves to Loei Provincial Court any time when ordered by the court until the trial is completed.
The grant followed advocacy efforts carried out by OMCT in the framework of the Observatory in order to raise the awareness of and call upon action from relevant stakeholders, including EU and UN institutions, to address the judicial harassment faced by the seven environmental rights defenders as a result of their legitimate human rights activities.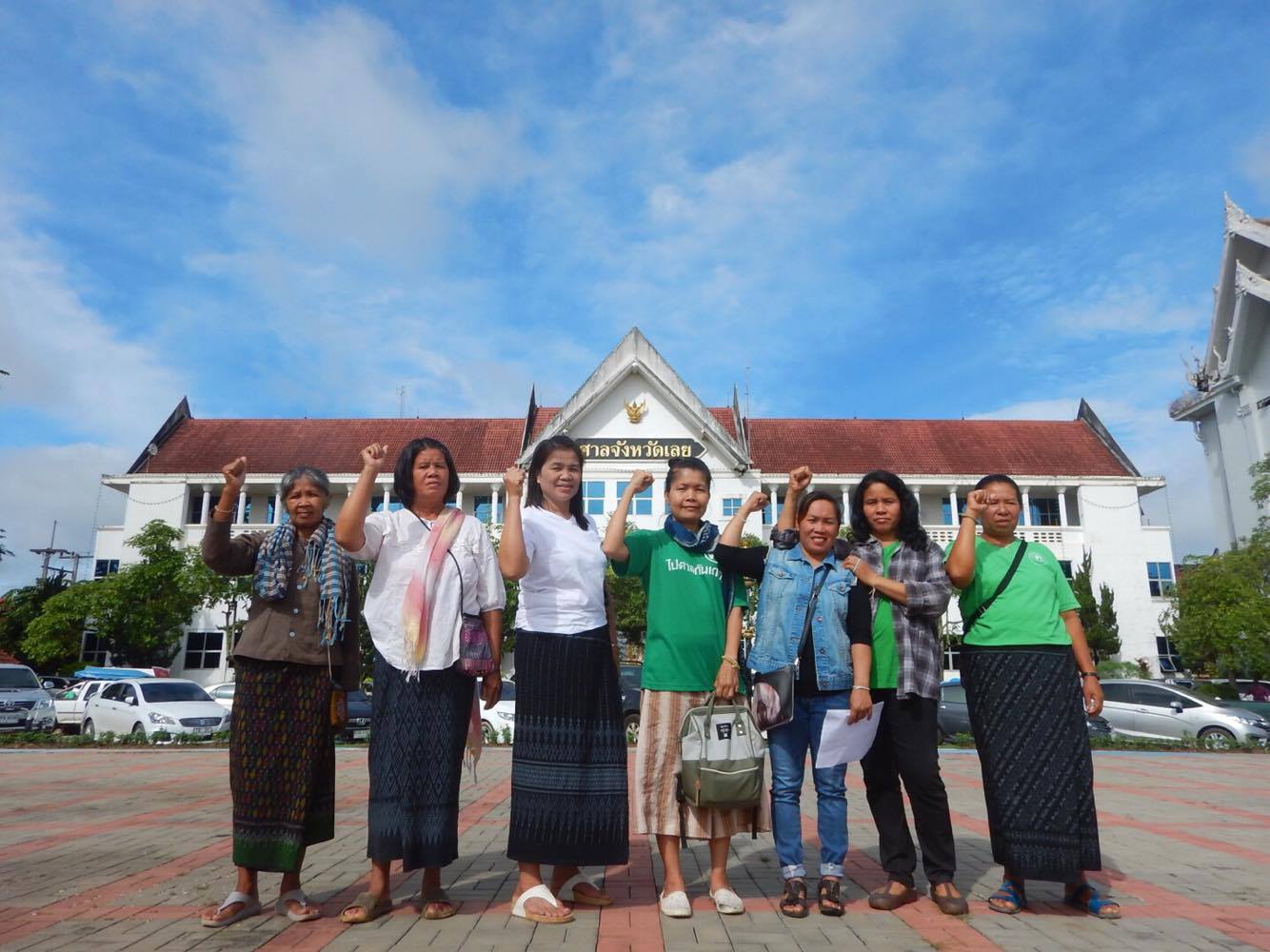 Picture: The seven KRBKG members as they attended the pre-arraignment hearing at Loei Provincial Court, on September 25, 2017.