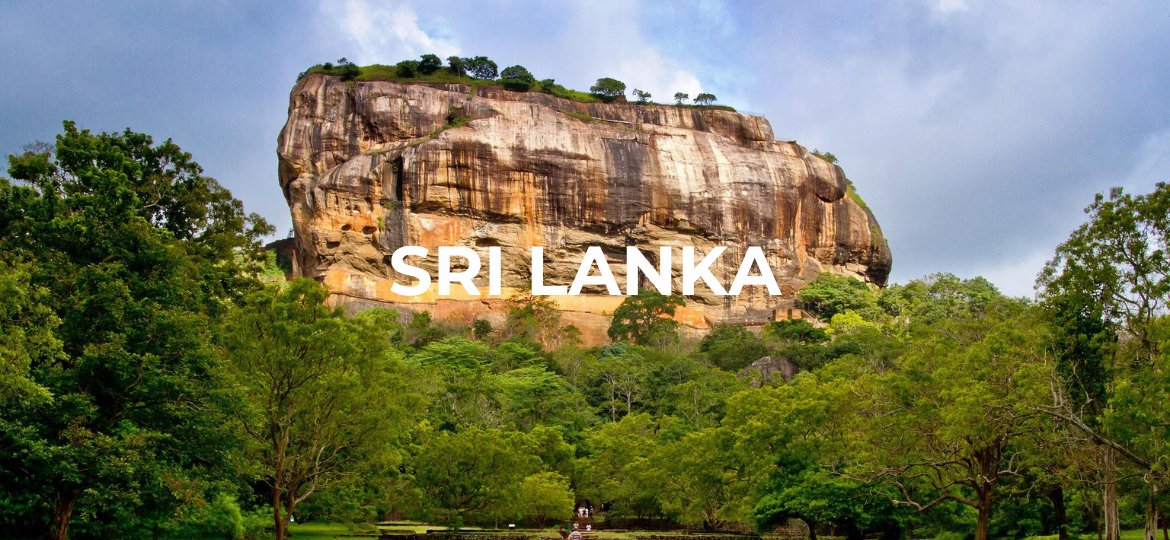 ProtectDefenders.eu has received worrying information regarding the arrest, intimidation and criminalisation of human rights defenders in Sri Lanka, in a context of economic crises and nationwide citizen's protests against the government that started in March 2022 .
Sri Lankan authorities have reacted violently to the protests. Reprisals including physical violence against peaceful protesters, surveillance, intimidation and arrest/detention on baseless charges are ongoing in an attempt to quash legitimate dissent. On 20 June 2022, 9 protesters were arrested by Sri Lanka police in one night alone. Many others have been called for questioning, arrested and later released on bail. There has been no accountability to date for violence by security forces and government supported mobs against peaceful protesters, most notably on 9 May 2022.
On 22 June 2022, Sri Lankan journalist, media rights campaigner and human rights defender Tharindu Uduwaragedara was served a notice requiring him to appear at the Criminal Investigation Department (CID) in Colombo for inquiry on 28 June 2022. Tharindu Uduwaragedara was not given clear reasons for the inquiry except that it relates to the content of his YouTube channel, and that a complaint had been made against him by the Intelligence Division of the Sri Lanka Air Force (SLAF).
Tharindu Uduwaragedara has been actively documenting the citizen's protest since March 2022 and his YouTube channel is a tool to voice the messages of those (mostly youth) who are protesting against scarce resources, governmental corruption and mismanagement. He has been present from the outset at Galle Face, in Colombo, where peaceful protesters have set up a protest site, Gota Go Gama calling for the resignation of President Gotabhaya Rajapaksa. Tharindu Uduwaragedara set up the International Media Center-Colombo tent at Gota Go Gama, to support journalists reporting from the protest site. Tharindu Uduwaragedara has been openly critical of the current government and its policies, lack of transparency and the crackdown and reprisals against peaceful protesters.
Similarly, on 26 May 2022, Ven. Wekandawala Rahula Thero, a Buddhist priest and human rights defender and environmental rights activist campaigning on issues of social justice, environmental rights, and human rights, was arrested by Sri Lankan police in Weeraketiya (Hambantota District, Southern Province). He is falsely accused in seven separate incidents under the Sri Lanka Penal Code and the Public Property act, linked to violence that took place on or around 9 May 2022. The human rights defender has been targeted due to his support for peaceful protests calling for the resignation of the President and for a change in the system of governance in Sri Lanka in light of the ongoing economic crisis.
He has been campaigning alongside and in support of those seeking genuine system change, transparency, accountability for violations and an end to corruption. Ven. Wekandawala Rahula Thero has been present from the outset at the protest site 'Gota Go Gama'. He founded the 'Gota Go Gama Environmental Unit' and has initiated many public discussions on human rights, environment and justice at the protest site.
A week following the violence on 9 May 2022, two unidentified persons visited Ven. Wekandawala Rahula Thero's temple, while he was in Colombo and inquired about his whereabouts. On 26 May 2022, a fellow Buddhist priest from the same temple was summoned for questioning by the local police. Ven. Wekandawala Rahula Thero accompanied the priest and they were both arrested on accusations of arson, assault and destruction of public property. Seven cases have been filed against the defender, under provisions of the Penal Code and the Public Properties Act. The arrest was made, despite submissions by the human rights defender that he was not in Hambantota and that he was at a temple in Matara approximately 47km away at the time of the violence.
Sri Lanka ranks 146 on RSF's Press Freedom Index. Press freedom issues are closely tied to the civil war that ravaged the island until 2009, and to the crimes – still left unpunished – against many journalists during the crushing of the Tamil rebellion. With a media sector lacking diversity and highly dependent on major political clans, journalism is at risk. Sri Lankan law does not restrict freedom of expression, but guarantees of protection for journalists do not exist.
On 7 June 2022, Kanapathipillai Kumanan, a photo journalist and activist covering violations against Tamil civilians by security forces in the heavily militarised North and East Sri Lanka, was covering a local protest against forced land acquisition in Vattuvakkal, Mullivaikkal by the Sri Lanka Navy. While he was covering the protest on 7 June 2022, Sri Lankan security officers harassed and grabbed him in an attempt to prevent him from taking photographs of the protest. A Sri Lanka Navy officer in uniform threatened him to stop taking photographs. Sri Lanka police officers grabbed Kanapathipillai Kumanan and attempted to seize his official media card. The human rights defender was undeterred and continued to document the protest and intimidation against him and others by security forces. The human rights defender was eventually forced to leave the site by security officers.
At least 44 media professionals were killed or disappeared over the past two decades, which was marked by the crushing of the separatist Tamil Tiger rebellion. Although journalist murders stopped after 2015, those crimes have gone completely unpunished. The tenth anniversary year of the civil war, 2019, was marked by a troubling increase in attacks on reporters based in the north and on the east coast, the traditional Tamil homeland. Journalists there suffer systematic surveillance and harassment by the police and army. These areas are completely closed to independent media.