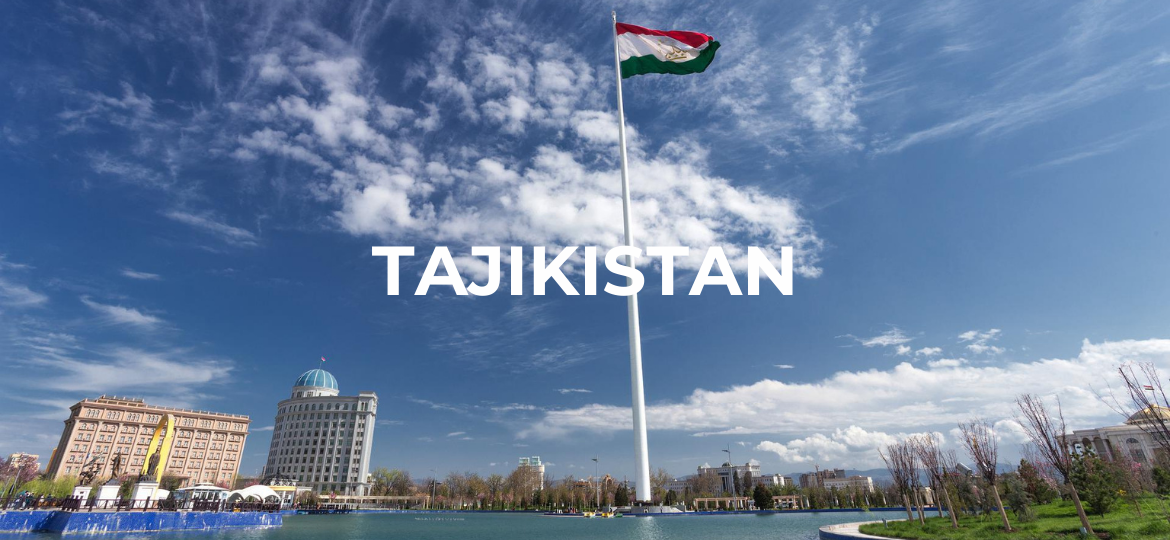 ProtectDefenders.eu has received concerning information regarding arbitrary detention and physical attacks of human rights defenders and journalists in Tajikistan in a context of repression of protests in the GBAO region.
Since May 14, 2022, the GBAO region has been in a state of high tension as around a thousand protesters gathered in Khorog and announced that they would start an indefinite protest from May 16, 2022, unless the regional leader Alisher Mirzonabot resigned and an effective investigation was conducted into the killing of Gulbidin Ziyobekov by police in November 2021. Several hundred people gathered in Khorog city centre, and military and special forces reportedly violently dispersed the protest resulting in at least one death and several injuries. The authorities also cut off the Internet in the entire GBAO region on May 16. On May 17 and 18, 2022, security forces continued attacks on civilians, including those who were acting peacefully, reportedly using tear gas grenades and live munition against protesters and the Interior Ministry announced the start of an « anti-terrorist operation » in Badakhshan.
Independent journalists who cover the ongoing anti-government protests and the violence against the demonstrators are subjected to threats and attacks, and prominent human rights defenders are criminalised and arbitrarily detained on trumped-up charges. It is known that at least 40 persons have been killed and hundreds detained amid the crackdown on protesters
ProtectDefenders.eu received information about the arbitrary detention of lawyer Manuchehr Kholiknazarov, leading the Pamir Lawyers Association, a member organisation of the Civil Society Coalition against Torture and Impunity in Tajikistan, and a member of the civil society human rights initiative 'Commission 44'. Together with Kholiknazarov, other members of 'Commission 44', including lawyer Faromuz Irgashovand Khursand Mamadshoev were also detained. 'Commission 44' is a group of lawyers, human rights defenders and activists established in the Gorno-Badakhshan Autonomous (GBAO) region to investigate police brutality that took place in the region in November 2021 and led to several civilians killed and dozens injured.
On May 28, 2022, Manuchehr Kholiknazarov, Faromuz Irgashov and Khursand Mamadshoev were summoned by the local Prosecutor's Office in the city of Khorog and interrogated about "receiving money from the banned National Alliance of Tajikistan". They were subsequently placed in a pre-trial detention centre under the Department of the Ministry of Internal Affairs. On June 6, they were taken from Khorog to Dushanbe and placed in the detention centre of Tajikistan's State Committee of National Security, where they remained detained at the time of publication of this Urgent Appeal. The three lawyers are charged under Article 187, part 2, of the Criminal Code of the Republic of Tajikistan ("participation in a criminal association"). If convicted and sentenced, they face up to 12 years of imprisonment.
A few days before, human rights defender, journalist and representative of the Pamiri minority Ms Ulfathonim Mamadshoeva, was arbitrarily detained after having been accused of co-organising an "illegal rally" on May 16 in Khorog. Her apartment was searched and her ex-husband, Mr Kholbash Kholbashev, was also detained and held incommunicado. Messrs. Anushervon Aripov, Nasim Isamov, Mullorajab Yusufi and Barot Yusufi, all of them Radio Odozi and Current Times journalists who have been covering the ongoing anti-government protests in the Gorno-Badakhshan Autonomous (GBAO) Region since May 14, 2022, were attacked by main in plainclothes after having interviewed Ulfathonim Mamadshoeva about the demonstrations in Khorog and the accusations against her.
Tajikistan ranks 152 (out of 180) on the RSF Press Freedom Index. Reporters criticising the government risk physical assault, intimidation, arrest and even imprisonment by law enforcement and security services. Journalists find it virtually impossible to work on issues that the government considers "sensitive", without exposing themselves, or friends and family, to danger. The Tajik authorities misuse legal provisions to punish incitement to hatred, discord or the dissemination of false information. These laws, which directly threaten journalists, create a climate of fear and prevent them from expressing any critical view of the regime. The government keeps a close eye on radio, television and internet content. Independent media find access to official information extremely limited. Journalists who do not succumb to self-censorship are harassed by security services and are targeted for intimidation and blackmail. Some are officially categorized as 'terrorists". Government pressure has forced many independent media to shut down and has driven dozens of journalists into exile. Only one-third of the population enjoys internet access. The quasi-permanent blocking of major news sites and social networks has pushed many Tajik media to establish their operations outside the country.