In May 2017, the Observatory for the Protection of Human Rights Defenders, a partnership of FIDH and the World Organisation Against Torture (OMCT), conducted a trial observation mission on the case of Mr. Levent Pi?kin, a human rights lawyer belonging to the Association of Lawyers for Freedom (Ozgurlukcu Hukukcular Dernegi – OHD), a Lesbian, Gay, Bisexual, Transsexual and Intersexed (LGBTI) rights activist, and a member of the Justice Commission of the Peoples' Democratic Party (HDP).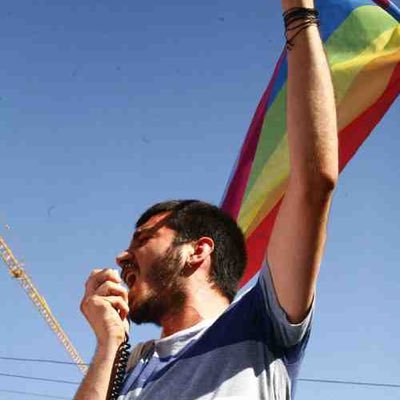 According to the information received, during the May-18 hearing which was monitored by an Observatory trial observation mission, the Heavy Penal Court in Bursa heard the case against Mr. Levent Pi?kin on charges of "undermining the image of Turkey" and "support to a terrorist group" (Article 7 of the Anti-Terror Law – ATL and Article 314 of the Turkish Penal Code). The defendant is criminalised for fulfilling his duties as an attorney, in particular for being part of the lawyers team of HDP co-chair Mr.Selahattin Demirta?.
During the May-18 hearing, the accusation upheld the argument of the investigators, who had considered during the pre-trial stage that a meeting between Mr. Demirta?' lawyers, where they had decided to share the costs of their dinner, was amounting to "financial support to terrorism".
The accusation went on alleging that interviews given by Mr. Pi?kin to international media, notably Der Spiegel, had contributed to "undermining the image of Turkey".
In turn, Mr. Levent Pi?kin's lawyers demonstrated that the investigations against the defendant violated the principles of the due process and rule of law, in particular in terms of fairness and impartiality, relying on provisions of the European Convention of Human Rights (ECHR) and on relevant case-law from the European Court of Human Rights (ECtHR). Several activists were present in the courtroom in a sign of support to Mr. Pi?kin.
The next hearing was set for November 30, 2017. Mr. Pi?kin remains free but under judicial supervision.
The Observatory deplores the continuing judicial harassment against Mr. Levent Pi?kin, which seems to merely aim at sanctioning his human rights activities as an attorney. The Observatory urges the Turkish authorities to drop all the charges against Mr. Levent Pi?kin and to put an end to any kind of harassment against him.