From July 28 to August 1, the UN Special Rapporteur for human rights defenders, Michel Forst, visited Colombia in the framework of an academic invitation convened by the Institute of Political Studies of the National University of Colombia, IERPI. PBI had an important leadership in the coordination of the visit, under the advocacy programme supported by ProtectDefenders.eu.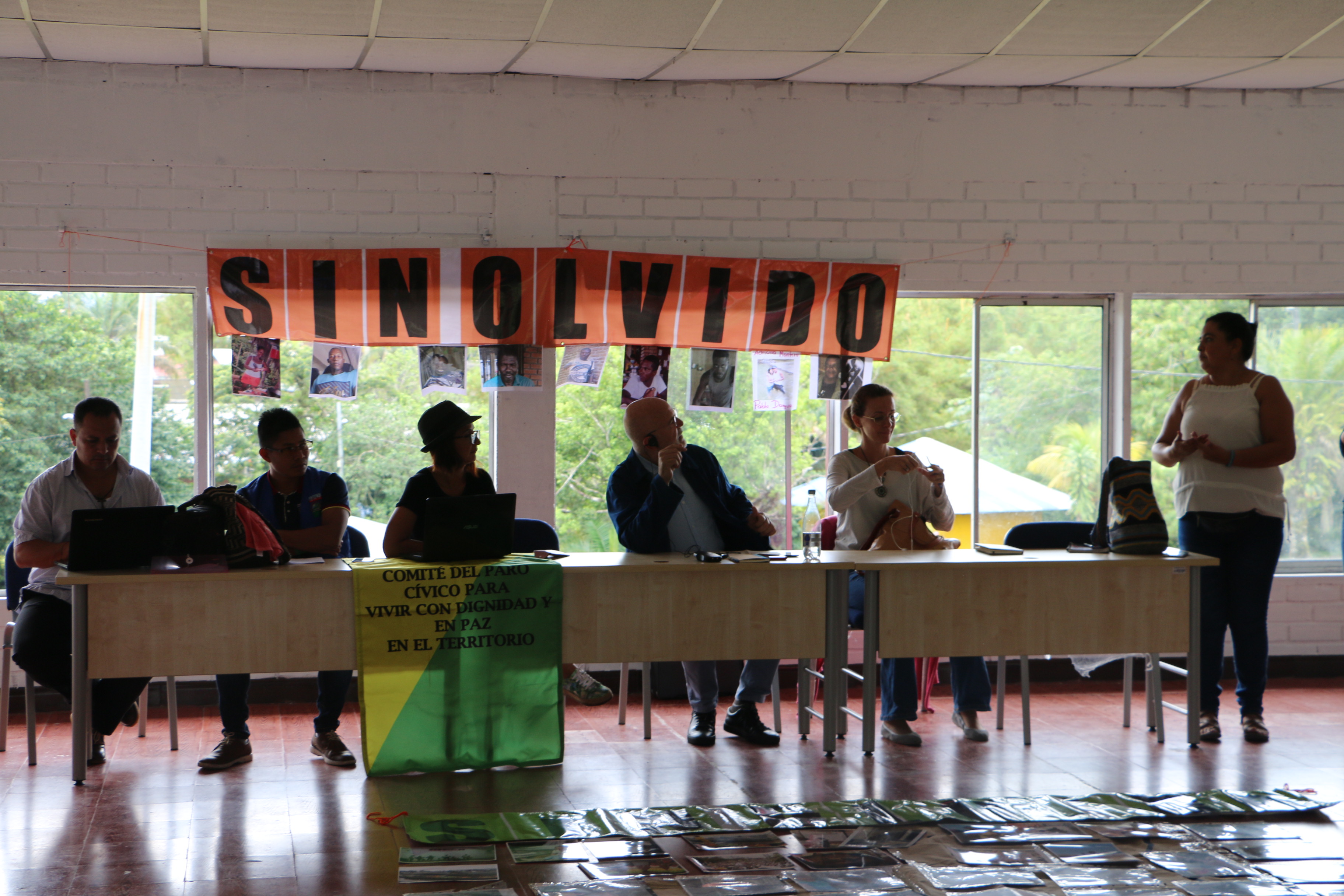 The visit was an important occasion to make visible the delicate situation in which human rights defenders are found in Colombia: since January 1, 2016, more than 300 people, social leaders or defenders were murdered, according to figures from the Ombudsman's Office. After two days of traveling throughout Colombia to meet with defenders of the territory, Michel Forst arrived in Bogotá with a more complete agenda. A space was organized with Colombian civil society organizations to share an analysis of the situation in Colombia, of the Peace Agreements and the progress of their implementation, the attacks on leaders and the progress of the investigations by the Office of the Prosecutor. Many concerns were shared about the persistence of the armed conflict in the territories, where there is no clarity about the different actors and about the fact that the structural causes of the armed conflict have not yet been resolved, the little advance in land restitution and the fact that human rights defenders continue to be the target of stigmatization and attacks for defending their territories against megaprojects, as is the case of Ríos vivos Antioquia fighting against the damages of Hidroituango.
Michel Forst listened to all the testimonies with great attention and stressed the need to debate and build collective protection measures, and that Colombia has special attention from the Office of the High Commissioner for Human Rights of the UN (OACHNUD). He also had the opportunity to meet with State institutions and United Nations agencies.On August 31, the academic event was organized with the focus on the importance of the role of defenders in the construction of peace. The Attorney General of the nation, Fernando Carrillo, the representative of the OACHNUD office in Colombia, Alberto Brunori, and Michel Forst introduced the event with speeches of support and support for the work of the defenders and the need to advance the fight against the impunity of these attacks in order to guarantee that these events are not repeated, as well as the need to implement effective prevention and protection measures, and to deconstruct the discourses that continue to stigmatize social leaders. It is expected that Dr. Michel Forst will soon be officially invited to Colombia.