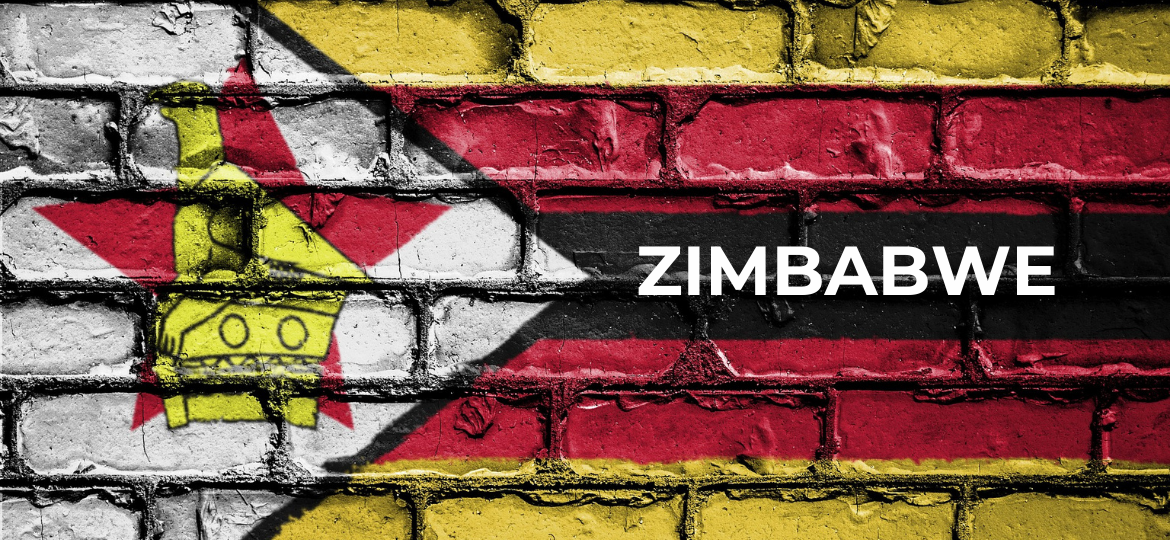 ProtectDefenders.eu has received worrying information regarding the harassment and arrest of two defenders members of the Amalgamated Rural Teachers Union of Zimbabwe (ARTUZ). Robson Chere, Secretary General of the Amalgamated Rural Teachers Union of Zimbabwe (ARTUZ), and Obert Masauraure, President of ARTUZ, have both been arbitrarily charged with the murder of Roy Issa, a youth activist and member of ARTUZ who died in an accident in 2016.
The Amalgamated Rural Teachers Union of Zimbabwe (ARTUZ) works to defend teachers' labour rights and to protect schools, students and teachers from political interference and manipulation. ARTUZ is the winner of the 2022 Front Line Defenders Award for Human Rights Defenders at Risk for Africa.
On 27 May 2022, Obert Masaraure received the award in Dublin on behalf of ARTUZ and travelled to Brussels for a series of meetings with EU officials after the Awards ceremony where he tweeted about many of the meetings, as did EU officials. Between 19 June 2022 and 24 June 2022, Robson Chere travelled to the U.S.A. to represent ARTUZ as part of a tour for the 2022 Front Line Defenders Award. He held a series of meetings with U.S. officials and international human rights organizations and spoke about the working conditions of rural teachers in Zimbabwe.
In June 2016, Obert Masaraure and Robson Chere were participating in a workshop organized by Friedrich Ebert Stiftung Organization (FES) and hosted at the Jameson Hotel in Zimbabwe. During this workshop, a youth activist and associate member of ARTUZ, Roy Issa, fell from the 7th floor of the hotel, losing his life. During the initial investigation into the incident, Obert Masaraure was not interrogated or considered a witness as he was not present at the hotel at the time of the unfortunate event. The Court Inquest heard the case in 2016 at Harare Magistrate Court and ruled out any form of foul play.
On 14 June 2022, Obert Masaraure was arrested and charged with the murder of Roy Issa when he went to the Harare Central Police station for his routine remand bail hearing for the case of treason and participating in a lawful teachers' protest. This arrest and charge come a few days after Obert Masaraure received the award in Dublin and a few days before the peaceful protests ARTUZ planned to hold from the 20th to the 24th of June. In addition to this, the defender reports that he had been warned by reliable sources that he would be arrested upon his return from Dublin.
On 5 July 2022, Robson Chere, was also arrested at the Harare Central Police Station and charged with the murder of Roy Issa.
The recent incidents involving Robson Chere and Obert Masaraure seem to be part of a pattern of violations against ARTUZ and its members. These incidents come in the context of harassment and detentions against human rights defenders in Zimbabwe. It follows a global pattern of misuse of the judicial system to silence human rights defenders and the organisations they work for, through imprisonment and destruction of their reputation, as a means of interrupting their work and silencing the victims of human rights violations they support.
The media situation in Zimbabwe, a country ranking 137 on RSF Press Freedom Index, has improved slightly since the dictator Robert Mugabe's ouster in 2017. Access to information has increased, and self-censorship has declined. However, harsh laws are still in effect and when new laws have been adopted, their provisions are just as draconian as those they replaced. The amended penal code and Official Secrets Act, and the new Cyber Security and Data Protection Act continue to hamstring journalism. In theory, the confidentiality of sources is protected by law, but that has not been the case in practice.
Although levels of violence against journalists have declined significantly under the Mnangagwa administration, they remain alarmingly high, and self-censorship is routinely practised to avoid reprisals. The police often use disproportionate force and confiscate equipment. Acts of intimidation, verbal attacks and threats (especially on social media) are still common practices. Cases of journalists being imprisoned and prosecuted are now rarer, but journalists' phone communications are often subject to surveillance.