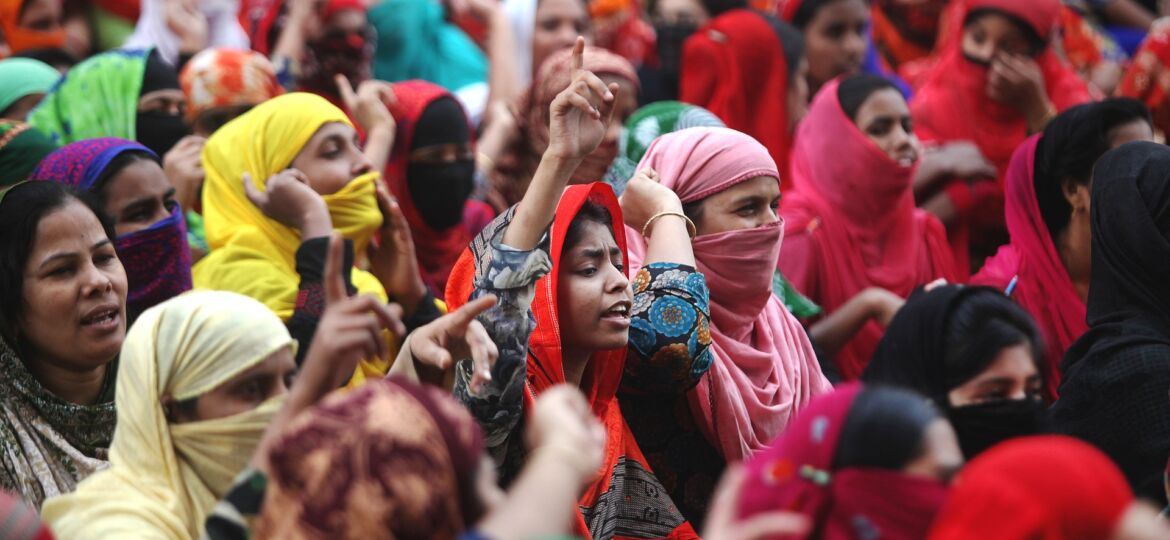 ProtectDefenders.eu partners have received with deep concern the information about the killing of Rohingya human rights defender Mohib Ulla. The defender was shot and killed by unidentified individuals in Kutupalong camp in Cox's Bazar, Bangladesh.
Mohib Ullah was a Rohingya refugee and human rights defender living in the Kutapalong camp in Bangladesh. He had fled to Bangladesh with his family members in September 2017, days after Myanmar security forces unleashed a wave of deadly attacks against Rohingya civilians in Myanmar's Rakhine State in August 2017.
He was also the chairperson of Arakan Rohingya Society for Peace & Human Rights (ARSPH). He documented various atrocities committed against the Rohingyas by Myanmar's military. The human rights defender also advocated for the rights and recognition of Rohingya refugees at the United Nations Human Rights Council, the White House and various other international platforms. In August 2019, he organised a large peaceful rally to mark the second anniversary of the military crackdown on Rohingyas in Myanmar, in which many Rohingya refugees participated in.
On 29 September 2021, Mohib Ullah was shot dead at his office in the Kutupalong camp. The police investigating the incident have suggested that three unidentified individuals entered his office and fired five rounds of bullets. Three bullets hit Mohib Ullah in the chest, fatally injuring him. The human rights defender was taken to Kutupalong MSF Hospital where he was later pronounced dead.
Prior to his death, and because of his activism Muhib Ullah had been taken into custody and questioned by Bangladeshi authorities several times, and received numerous death threats. The Kutupalong camp, one of the world's largest refugee camps, housing over 900,000 Rohingyas, is continuously subjected to violence from extremist groups such as the Arakan Rohingya Salvation Army. The threats against Mohib Ullah began to increase with his rising popularity and the support he gathered for the Rohingyas across the world. One Rohingya rights activist also reported that authorities in Bangladesh had been made aware of the risks to Mohib Ullah's life.
In Bangladesh, the commission of human rights abuses by security forces, including enforced disappearances, extrajudicial killings, and torture, remains pervasive throughout the country, in absolute impunity. In turn, the authorities regularly crack down on human rights defenders and journalists who speak out against these violations, notably arresting critics under the draconian Digital Security Act, stifling civil society, independent media and human rights activists. The DSA, enacted in 2018, has vague provisions criminalising legitimate forms of expression, under which "negative propaganda" is punishable by up to 14 years in prison.
Moreover, the coronavirus crisis and accompanying lockdown resulted in an alarming increase in police and civilian violence against reporters. Many journalists, bloggers and cartoonists were also arrested and prosecuted for their reporting on the pandemic and its impact on society. To this end, the government now has a tailor-made judicial weapon for silencing troublesome journalists – the 2018 digital security law, under which "negative propaganda" is punishable by up to 14 years in prison. As a result, self-censorship has reached unprecedented levels because editors are justifiably reluctant to risk imprisonment or their media outlet's closure. Since their reelection in 2019, the ruling Awami League and its boss, Sheikh Hasina, the country's prime minister since 2009, have taken a markedly tougher line with the media. Journalists have been subjected to violence by party activists; they have been arrested arbitrarily, and news sites have been blocked. Symbolising the new atmosphere of mistrust, reporters for the two leading dailies, the Bangla-language Prothom Alo and the English-language Daily Star, are not allowed to attend government press conferences.