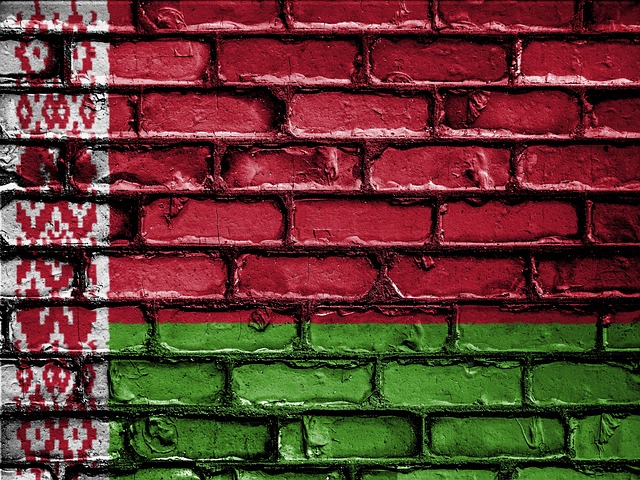 ProtectDefenders.eu partners have been informed about the coordinated searches and arbitrary arrests of journalists and human rights defenders, including members of the Human Rights Centre 'Viasna', as well as the subsequent crackdown on human rights defenders, journalists and civil society organisations.
Between July 14 and 15, 2021, more than 45 searches were conducted at the homes of human rights defenders as well as at the offices of civil society organisations across Belarus, including the Human Rights Centre 'Viasna', as well as the Belarusian Helsinki Committee, Belarusian Association of Journalists, LawTrend Legal Transformation Center, Human Constanta and Gender Perspectives, Imena journal, BEROC Center for Economic Research, Union of Belarusians of the World "Fatherland", Office for European Expertise and Communication, the Polatsk independent trade union, Belarusian School Association and Supolnasc Center. Documents and IT equipment, including laptops, mobile phones and computers, were seized during the searches.
On July 15, 2021, Ales Kaputski, member of 'Viasna', was arbitrarily arrested at his workplace in the city of Maladzechna. His status and whereabouts remained unknown at the time of publication of this Urgent Appeal.
On the same day, law enforcement officers went to the office of the prominent independent media outlet 'Nasha Niva', which has been sealed since July 8, 2021. On July 8, the police carried out searches in their offices and subsequently arrested its editor-in-chief Yahor Martsinovich, editors Andrey Skurko and Andrey Dynko, as well as the head accountant Olga Rakovich, who remained detained at the time of publication of this Urgent Appeal.
On July 14, 2021, law enforcement officers arbitrarily detained Yauheniya Babaeva, human rights defender; Siarhei Matskevich, civil society activist; and Mykola Sharah, trade union activist and member of the Polatsk human rights group. Seven members of the Human Rights Centre 'Viasna' were also detained, including Ales Bialiatski, 'Viasna''s Chairman; Valiantsin Stefanovich, deputy head of 'Viasna' and Vice-President of FIDH; Uladzimir Labkovich, lawyer, and his wife Nina Labkovich; Siarhey Sys, journalist; Alena Laptsenak, human rights defender; Andrey Paluda, coordinator of the Viasna's campaign "Human rights defenders against death penalty"; and Viktar Sazonau.
161 human rights organisations joined forces to demand an end to the repression against the Human Rights Center Viasna and all other human rights defenders in Belarus, condemning the systematic arbitrary arrests, beatings and acts of torture they are subjected to. Despite all-out repression by the Belarusian authorities, human rights defenders in Belarus continue to strive to protect human rights. Inspired by their courage, international civil society will not stop fighting until they are all released and able to continue their human rights work freely and unhindered.
Belarus (158 in the 2021 World Press Freedom Index) is the most dangerous country in Europe for media personnel. Critical journalists and bloggers are subjected to threats and violence and are arrested in large numbers. There are Internet cuts. Leading news websites are blocked. The print media are censored and access to information is restricted. Since the disputed presidential election in August 2020, the few independent media outlets have been hounded by police trying to prevent coverage of the huge street protests. They were already harassed by the authorities, fined and forced into exile, but they had not previously been persecuted on this scale. Raids and prosecutions are much more frequent, and jail sentences are getting longer. Despite the risks and the increase in propaganda in the state media, courageous journalists continue to cover developments.