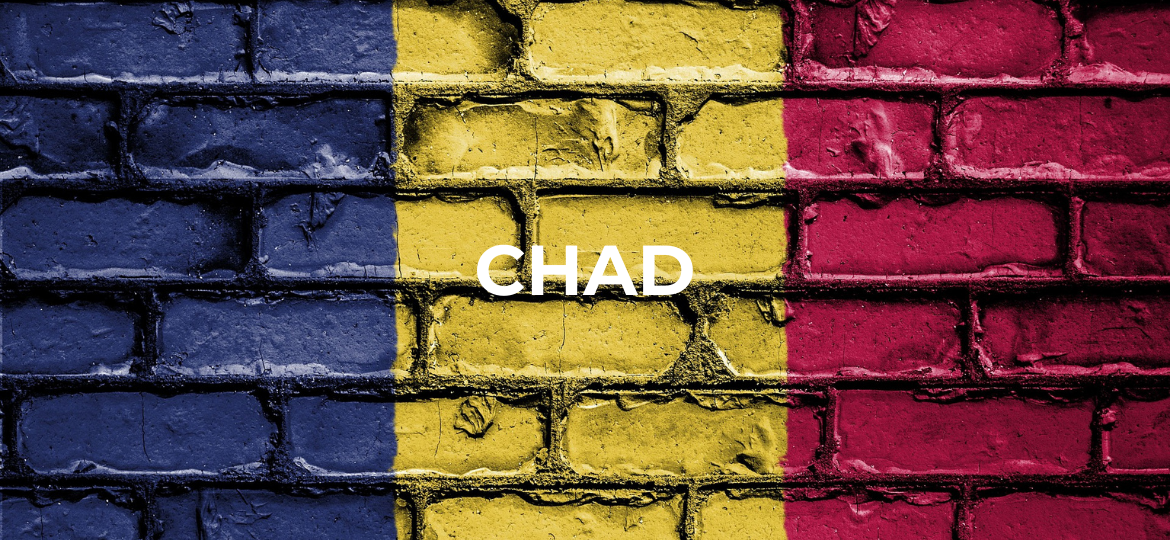 ProtectDefenders.eu has received with deep concern information about the increased targeting and excessive use of force against human rights defenders in Chad, in particular during the crackdown of peaceful protests across the country, which started on 14 May 2022.
Several human rights defenders and civil society figures in Chad were arbitrarily arrested during a peaceful demonstration authorised by the authorities on 14 May 2022 in N'Djamena. The protest had been organised by the citizen movement WAKIT TAMA, which brings together civil society organisations and opposition parties. The peaceful protests denounced human rights violations, lack of consultation and inclusion of human rights defenders in the transition and French military presence in the country. Among those arrested were Gounoung Vaima Gan Fare, secretary general of the Union des Syndicats du Tchad; Youssouf Korom Ahmat, secretary general of the Syndicat des commercants fournisseurs du Tchad, and; Koude Mbainaissem, a lawyer and president of the Association for Freedom of Expression. They were presented before the N'Djamena court of first instance on 16th May and the hearing is scheduled for 6th June 2022. They are currently being detained at the Klessoum prison in N'Djamena.
Groups of young people have continued to demonstrate in the streets of N'Djamena and other towns and villages in the country to demand France's withdrawal from Chad. These demonstrations are systematically dispersed by the Chadian military using tear gas.
Max Loalngar, human rights defender, lawyer and coordinator of the citizen movement WAKIT TAMA, was abducted at his mother's house on 17 May 2022 by unknown men in two vehicles with tinted windows, following a summons from the judicial police. According to local sources, the human rights defender is currently detained at the General Intelligence Services. No trial date has been scheduled to date, and Max Loalngar has no access to his family. The bar association started a peaceful strike on 17 May to protest against the detention of the human rights defender. On 19 May 2022, Max Loalngar was transferred from General Intelligence Services to Klessom prison, where the other human rights defenders are being held.
Furthermore, ProtectDefenders.eu was informed that an assassination attempt against Baldal Oyamta, national coordinator of the Chadian League for Human Rights (LTDH), was carried out in April 2022. On 11 April 2022, at 3 a.m., an individual armed with a pistol and a knife entered Baldal Oyamta's home in N'Djamena and shot him in the face at close range. Baldal Oyamta was wounded in the forehead, but without a serious skull wound, and was treated at the clinic. The shooter, a former soldier, fled, but was found the next day by local youths who handed him over to the police. He was placed under a detention order in Klessoum prison pending investigation of his case. Baldal Oyamta has been the subject of death threats in the past. In November 2020, in the space of two weeks, he received 23 text messages threatening him in relation to his professional activities as a human rights defender, and more particularly his work on land grabbing in Chad. Despite a complaint being filed against X, no investigation has been opened into these threats.
Since the death of former President, Idriss Deby Itno, in April 2021 which led to the current military transition led by his son, Mahamat Deby Itno, human rights defenders have continuously expressed their concerns over the use of similar tactics to silence dissenting voices and undermine the work of human rights defenders across the country. The political and security situation in Chad remains very unstable and poses significant risks for journalists. President Idriss Déby's death in April 2021 did not open up any immediate prospects of democratisation. Press freedom and the right to information are enshrined in Chad's laws but defamation is punishable by up to three months in prison. More than a dozen newspapers were suspended in 2020 under a new press law imposing minimum academic requirements for the position of newspaper editor. Its apparent aim was to professionalise the media but it could result in the elimination of many independent publications.