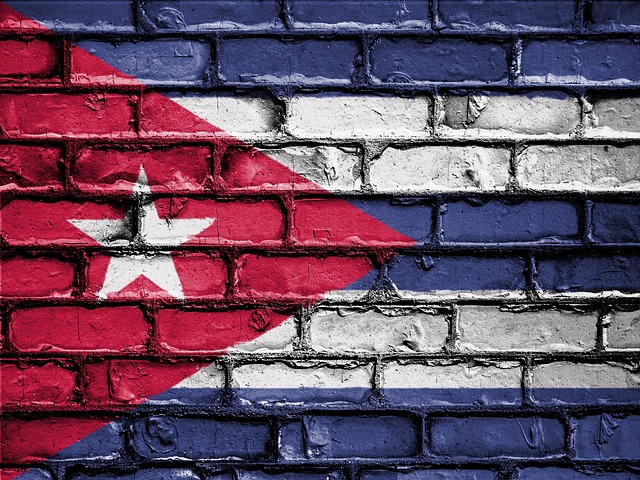 ProtectDefenders.eu partners have received with deep concern the information on the arbitrary detention of Richard Zamora, artist and member of the Citizens Committee for Racial Integration (CIR), as well as the arrest, subsequent release and acts of harassment against Juan Antonio Madrazo Luna, Marthadela Tamayo González, Osvaldo Navarro Veloz and Jaqueline Madrazo, also members of the CIR. These acts took place in the context of the repression of the peaceful protests that began on July 11, 2021 to demand improvements in the economy, respect for freedom of expression and assembly, as well as to express discontent over the shortage of medicines and food, and the authorities' response to the COVID-19 pandemic.
On July 12, 2021, agents of the National Revolutionary Police (PNR) arbitrarily detained Richard Zamora in the municipality of Colón, in the Matanzas province, and transferred him to the Criminal Investigation Center in Matanzas. Richard Zamora was able to make a brief call to his wife, to whom he informed that his arrest was due to his participation in the protests of July 11, 2021 in the municipality of Colón, and that his case it would have gone to the Military Prosecutor's Office.
Since July 12, 2021, the Cuban authorities have monitored the home of Juan Antonio Madrazo Luna and Jaqueline Madrazo. Since then, state security surveillance has increased, as well as communication cuts. Since July 11, Juan Antonio Madrazo has been in charge of collecting information on disappeared people, mostly young people, and has used his social networks to call on the international community and the families of the disappeared to find the victims.
On July 21, 2021, in the morning, Marthadela Tamayo and Osvaldo Navarro were detained by PNR agents in the area of ​​Old Havana, in Havana, when they were heading to a peaceful protest organised by mothers of the disappeared and detained members of the San Isidro Movement, in the context of the demonstrations that began on July 11. For nine hours, they were detained and held incommunicado inside a PNR patrol car, without access to food and water. Later, they were transferred to the PNR Unit in the Altahabana area, southwest of Havana, where they were briefly questioned about the July 21 protest, to which they would attend to give support but not as organizers. During the questioning, they were asked for personal information about the organizers. At the end, PNR officials threatened Marthadela Tamayo and Osvaldo Navarro with looking for them again should they continue to use their social networks to report acts of gender violence and violations of the rights of Afro-Cuban people.
Cuba, 171 in the 2021 World Press Freedom Index, has continued year after year to be Latin America's worst media freedom violator. Miguel Díaz-Canel's election as president in April 2018, after 59 years of authoritarian socialist rule under Fidel Castro and his brother Raúl, has made no difference. The regime maintains an almost total monopoly of news and information and uses every means possible to obstruct independent media. Journalists who don't toe the official line are subjected to arbitrary arrest, the threat of imprisonment, persecution and harassment, illegal home searches, and confiscation and destruction of journalistic material. Independent bloggers and journalists are watched by state security agents, who try to restrict their freedom of movement, and often take them in for questioning and delete information on their devices.