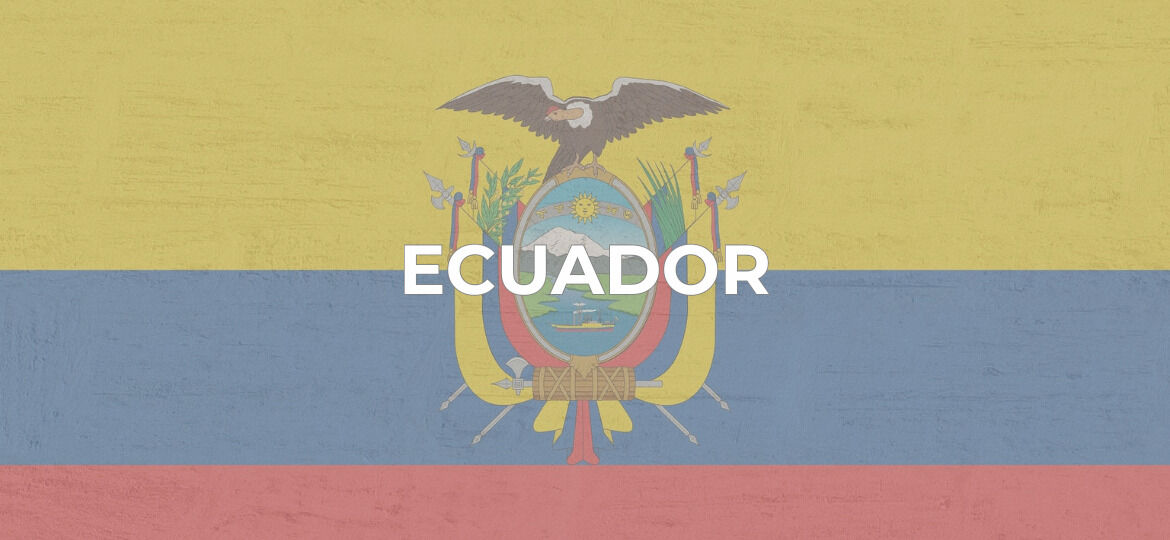 ProtectDefenders.eu received worrying information regarding death threats against human rights defenders in Ecuador.
Between October 2, 2023 and October 16, 2023, human rights defender Javier Medardo Feijoo Villa received several death threats via phone calls and voice messages towards both him and his family. The level of violence articulated in these threats increased over the weeks. The unidentified perpetrators claimed that they were keeping the human rights defender under surveillance, and maintained that they had access to his data and were aware of all his moves within the community.
Javier Medardo Feijoo Villa is the president of the Estero Piedras community, located in the coastal area of the Molleturo in Azuay province. This community is also part of the San Felipe de Molleturo Commune, an ancestral territory that has been of great importance to the region, given that it has fought to defend against attempts by transnational mining companies to dispossess the people in the region of their land and water sources. He is also president of the North Zone Road Committee, which represents 15 communities in the region. As a community leader, the human rights defender has sought support from competent authorities to stop criminal acts and illicit activities, mainly assaults and robberies caused by criminal groups that threaten the area. Javier has played an important role in the defence of water, nature and the territories belonging to the communities he represents.
Violence against human rights defenders working on indigenous, land and environmental rights has been on the rise in Ecuador; human rights defenders Andrés Durazno and Alba Bermeo were murdered in 2021 and 2022 respectively. Still to this day, no one has been charged with their murder.
Furthermore, on October 4, 2023, Maricela Guzmán, Diana Montoya and Miriam Ternoz from ASTAC received identical WhatsApp messages in which the senders threatened to kill them. The message included detailed information about the defenders' family members and addresses. The three women were demanded to henceforth refrain from defending workers' rights and not to interfere with the interests of banana companies.
ASTAC has worked to improve labour rights, health and safety issues and environmental impacts related to the banana sector for more than a decade. Already in 2018, death threats were received by ASTAC's coordinator, Jorge Acosta, who also has faced judicial threats. The latest threats are another example of violation of the rights of human rights defenders and workers in the country which has become increasingly violent in the past years.