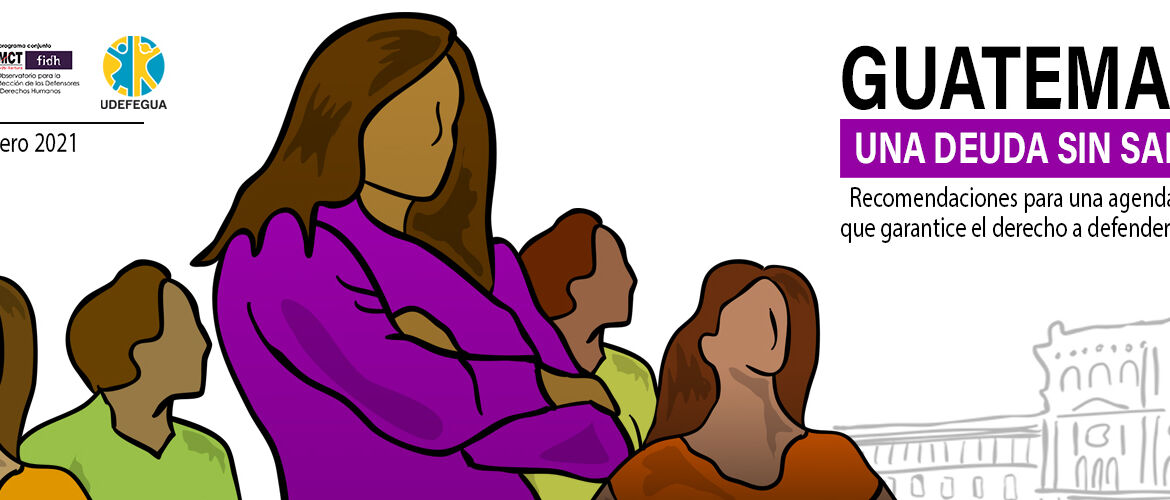 In January 2021, the Observatory (an OMCT-FIDH partnership) and UDEFEGUA published a briefing that promotes an agenda with concrete recommendations to the Guatemalan authorities to guarantee the right to defend human rights and the protection of human rights defenders.
The defence of human rights continues to be a high-risk activity in Guatemala, with more than 1,055 attacks on defenders in 2020 and a total lack of a public agenda that would revert this situation. States of exception decreed under the excuse of the Covid-19 pandemic have only worsened attacks against defenders, in particular those who defend land rights as well as an independent and impartial justice system.
According to the data documented by UDEFEGUA on the situation of women human rights defenders (WHRDs) from 2019 to 2020, the highest number of WHRDs who suffered attacks, 37, work in the field of justice. This is, for example, the case of Judge Erika Aifán, highlighted in the report, who has been continuously harassed and threatened in the past years, including sexist and misogynist attacks and disqualifications, such as, for example, explicit references to her physical appearance.