ProtectDefenders.eu partners have received with utmost concern information on the murder of Laura Carolina Valentín Dolmo, a Garífuna woman and member of the Honduran Black Fraternal Organization (OFRANEH). According to the information received, on 24 November 2020, the lifeless body of Mrs. Laura Carolina Valentín Dolmo was found on the Riviera Danto, in the city of La Ceiba. At the time of publication of the urgent call by the Observatory for the Protection of Human Rights Defenders, according to OFRANEH, the body of Mrs. Valentín Dolmo was in the Department of Forensic Medicine in the city of Ceiba, without the required autopsy having been performed in accordance with the existing protocol.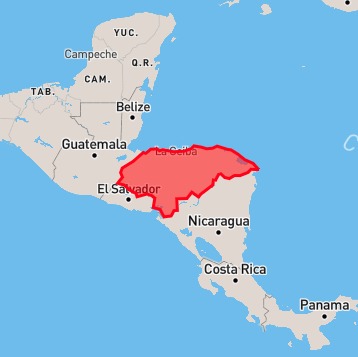 The murder of Mrs. Valentín Dolmo is framed in a context of generalized violence, including harassment and systematic attacks against human rights defenders and journalists in Honduras, and notes with concern and strongly denounces the increase of cases of aggression and criminalization against them. The murder of Mrs. Laura Carolina Valentín Dolmo does not correspond to an isolated event, but is part of a series of homicides, feminicides and cases of forced disappearance against the Garífuna people in recent years. This murder evidences the unwillingness of the Honduran authorities to guarantee the protection of human rights defenders.
According to RSF, in Honduras – ranked 148 in the World Press Freedom Index, the situation of the media has worsened steadily for more than a decade, ever since the 2009 coup d'état. In this country racked by violence, organized crime and corruption, the impunity rate is among the highest in the western hemisphere. Journalists working for opposition media or community media are often the target of death threats or violence or are forced to flee abroad. They are also often the targets of abusive judicial proceedings, and prison sentences for defamation are common, sometimes accompanied by bans on working as a journalist after release.  The security forces, especially the military police and army, are responsible for most of the abuses and violence against media personnel.
Furhtermore, European and North American organizations, including ProtectDefenders.eu partners PBI, FIDH, PI, and OMCT. are expressing their solidarity with the peoples of Honduras, – and Nicaragua, Guatemala, and Mexico, especially with all the communities, organizations, and people who are bravely facing damages and organizing for mutual support and those most affected by the hurricanes ETA and IOTA. Civil society – particularly rural and indigenous communities – is significantly affected.