ProtectDefenders.eu partners are concerned by recent attacks and reports of persecution against human rights defenders in Mexico, which are understood as a reprisal for legitimate and peaceful activities. These attacks may be part of a broader strategy to intimidate those who work to defend and promote human rights in the country. In particular, there is growing concern about the use of fabricated crimes as an effective strategy to intimidate defenders, especially those advocating for land and indigenous peoples' rights. Only in recent weeks:
On 18 October 2020, woman human rights defender Kenia Inés Hernández Montalván was detained at a toll booth on the Amozoc highway in the state of Puebla by unidentified police officers. This detention adds to the harassment and criminalisation she has been facing in the past months. The defender has been transferred to prison and is reportedly facing charges of robbery with violence. Kenia Inés Hernández Montalván is the coordinator of Zapata Vive, a peasant movement that defends land rights, collective identity and promotes different forms of peaceful resistance against development models with a neoliberal approach imposed by the Mexican State. She is also a leader of the National Movement for the Freedom of Political Prisoners.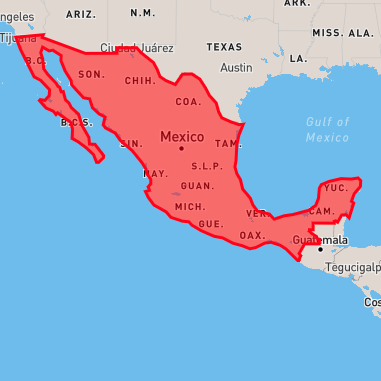 On 15 October 2020, indigenous defenders José Luis Gutiérrez and César Hernández were arbitrarily detained during a violent police operation aimed at dispersing a peaceful demonstration in the municipality of Chilón, Chiapas. José Luis Gutiérrez and César Hernández, from the San Sebastián Bachajón community also in Chilón are Maya Tseltal indigenous defenders and farmers. They have spent most of their lives defending their rights to and use of their ancestral land, particularly against the construction of megaprojects and other large infrastructure projects. Several hours after the arrest, the officials from the Public Security Secretariat seized the vehicle and the mobile phone belonging to José Luis Gutiérrez. Later on 15 October 2020, José Luis Gutiérrez and César Hernández were presented before the Indigenous Justice Prosecutor's Office, where they were accused of "rioting". Eventually, defenders were transferred to the State Center for Social Reintegration of Sentenced Persons "El Amate". In prison, José Luis Gutiérrez and César Hernández have reported that they fear being forced to pay a sum of money so that prison officers do not beat them.
ProtectDefenders.eu partners emphasize that these recent attacks are happening in a context of criminalization and increasing restrictions on freedom of expression and social protest and protest in Mexico, especially to dismantle the demands of the indigenous peoples and movements in defense of land and territory.
Although not at war, Mexico is one of the world's deadliest countries for the media, according to RSF World Press Freedom Index. Collusion between officials and organized crime poses a grave threat to journalists' safety and cripples the judicial system at all levels. As a result, Mexico is sinking ever deeper into a spiral of violence and impunity and continues to be Latin America's most dangerous country for reporters. Journalists who cover sensitive political stories or organized crime are warned, threatened and often gunned down in cold blood.
In this context, the recent suppression by the Mexico's government of the trust fund (fideicomiso) of the Mechanism for the Protection of Human Rights Defenders and Journalists as part of a series of budget cuts and reallocations of public resources aimed at addressing the health emergency derived from Covid-19, is extremely worrying as it could put many human rights defenders and journalists at further risk. Approved by both the Chamber of Deputies and the Senate on October 8 and October 21, 2020, respectively, this decision has been criticised by the national Mechanism for the Protection of Human Rights Defenders and Journalists, which alerted that the suppression of this trust fund would imply a loss of flexibility in the adoption and implementation of urgent measures to protect human rights defenders and journalists at risk.