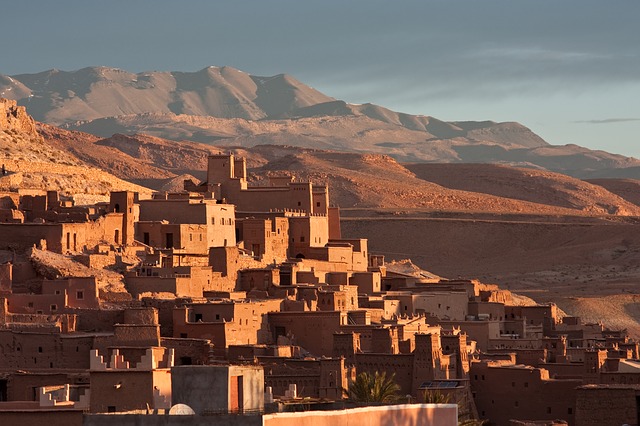 ProtectDefenders.eu partners have received worrying information about the harassment and abuse targeting human rights defenders and journalists in Western Sahara.
On 25 September 2021 woman human rights defender Mahfouda Bamba Lefkire was harassed, threatened and intimidated by Moroccan police at her residence in El Ayoun, Western Sahara. The woman human rights defender had a meeting scheduled with members of the Gdeim Izik Peaceful Movement at her house to discuss the support they could give to woman human rights defender Sultana Khaya, who is currently under de facto house arrest. The Moroccan police, who were in both official uniforms and plain clothes, attacked the members of the Gdeim Izik Peaceful Movement as they were making their way to the meeting, before assaulting Mahfouda Bamba Lefkire and damaging her property.
Mahfouda Bamba Lefkire is a prominent woman human rights defender in Western Sahara. She is a member of Gdeim Izik Peaceful Movement, and is active in the El Ayoun human rights community. As part of her human rights activities, she participates in peaceful demonstrations which call for the right to self-determination. In addition, she advocates for the freedom of Sahrawi political prisoners and organises workshops in support of their families.
On 10 October 2021, a group of human rights defenders and journalists from Équipe Media, a Sahrawi news agency founded in 2009 to document and disseminate information on human rights violations in Western Sahara, were threatened, attacked and their right of assembly was restricted.
Moroccan security forces prevented the holding of a training workshop on civil society leadership and human rights documentation, information and protection organised by Team Media and delivered by Mohamed Mayara, co-founder of the agency. Participants included Mohamed Saleh Zerouali and Abd Esamad Hnan, photographer and editor of Équipe Média, respectively; Hayat El Khalidi, journalist of RASD TV; Fatimatou Dahuara and Dahba Sid Amou, human rights defenders; as well as other individuals whose names are not included in this bulletin for security reasons.
At around 6pm, two Moroccan police vehicles arrived at the private home where the workshop was being held in order to prevent it. From that time until 2am on 11 October 2021, the police remained parked in front of the house, insulted the participants inside and ordered them to stop the workshop, threatening them with death and detention. At 2am, as the participants were leaving the house to go home, they were again threatened with arrest. The police officers also threatened to rape the three women participants in the workshop.
Western Saharan and independent Moroccan media continue to be subjected to judicial harassment. In addition to the trials of a number of media figures that have dragged on for years, several new prosecutions on sex charges have been initiated against journalists. The manipulation of testimony by women has been used in several such cases. The conduct of the trials and the media hype and defamation accompanying them deprive both victim and alleged aggressor of their rights. Heavy sentences have been passed, and several journalists and citizen-journalists continue to be imprisoned.