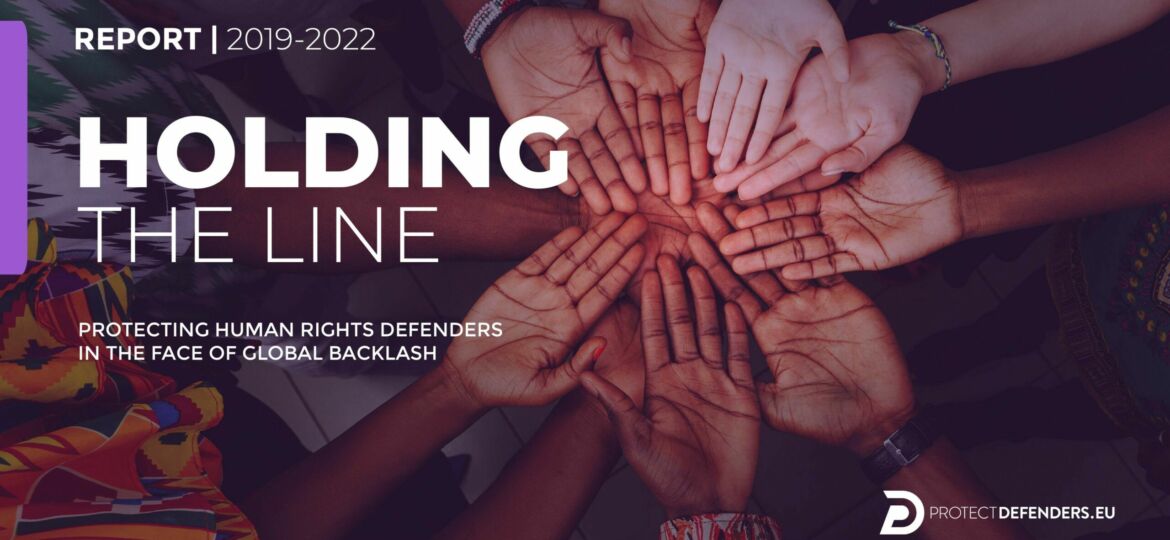 The challenges faced by HRDs globally can be exacerbated by regional and national trends that impact the operating environment for HRDs, affecting the implementation of action plans and strategies aimed at protecting their rights. From Latin America to Africa, Asia to Europe, these trends highlight the complex and evolving landscape in which HRDs operate, and the ongoing efforts needed to support and protect their vital work.
This article is part of a series of articles published in conjunction with the report, providing complementary information. You can read the full report "HOLDING THE LINE – PROTECTING HUMAN RIGHTS DEFENDERS IN THE FACE OF GLOBAL BACKLASH" here.
The civil and political landscape in many Asian countries remains a cause for concern, as there is severe pushback on human rights and fundamental freedoms, and threats to civil society space. Despite holding periodic elections and claiming to be democratic, most countries in Asia routinely deny compliance with the rule of law and resist promoting respect for fundamental human rights. The rise of populist parties propagating ultra-nationalist and ethno-religious centered agendas through democratic elections has further created challenges for civil society organizations (CSOs) and human rights defenders (HRDs). The COVID-19 pandemic has exacerbated the situation, with new crackdowns on fundamental freedoms, particularly in the Asia Pacific region, where authoritarianism and closing civic space have been on the rise. The authoritarian pushback against democracies remains the single most significant challenge to democracy and human rights in Asia, with evidence of new repressive laws and policies and the use of existing ones to justify crackdowns on civil society.
In Cambodia, the government continues its campaign against HRDs, especially targeting youth, environmental, and labor rights defenders. As part of attempts to further crackdown on political dissent ahead of the 2023 Cambodia General Election, the Cambodian authorities have deployed various forms of harassment, such as physical intimidation/violence, surveillance, and vilification of any form of peaceful assembly or individuals/groups critical of the regime. This has resulted in a chilling effect on the remaining civic space in the country. For example, the recent wave of arrests and charges against labor union activists from the Labor Rights Supported Union of Khmer Employees of Naga World (LRSU) is deeply concerning. The LRSU has been organizing several peaceful strikes calling for fair compensation for 365 fired union members and/or reinstatement. In response to these calls, the Cambodian authorities have charged seven leaders and other union members with incitement charges, further demonstrating the alarming trend of crackdown against civil society organizations by the Hun Sen regime.
In India, the government continues its authoritarian and nationalist approach in addressing peaceful protests, resulting in escalated crackdowns and persecution of Indian HRDs through the continuous use of repressive laws and policies, including the Foreign Contribution (Regulation) Act (FCRA) and the Unlawful Activities Prevention Act (UAPA). This has led to further oppression of civil society operations across India, limiting their fundamental freedoms of peaceful assembly and association. For example, Kashmiri human rights defender Khurram Parvez has been arbitrarily detained for a year with his right to a fair trial constantly violated. The case against Khurram demonstrates the attitude of the Indian government towards HRDs, with many facing multiple trumped-up charges like criminal conspiracy and terrorism in response to their human rights work.
In Thailand, the pro-democracy movement, initiated by youth and student groups in early 2020 and later in mid-2021, has been met with excessive force by the Thai authorities in dispersing peaceful gatherings and pressing charges against pro-democracy defenders. Many of them have been arbitrarily arrested, and their right to bail has been denied. Some key pro-democracy defenders have been released on bail after pre-trial detention, but many of them continue to face numerous pending charges, with bail conditions that prohibit them from participating in any form of political gathering. According to documentation by Thai Lawyers for Human Rights (TLHR), at least 1,864 individuals have been charged for involvement or participation in the series of pro-democracy gatherings from 18 July 2020 to 31 October 2022.