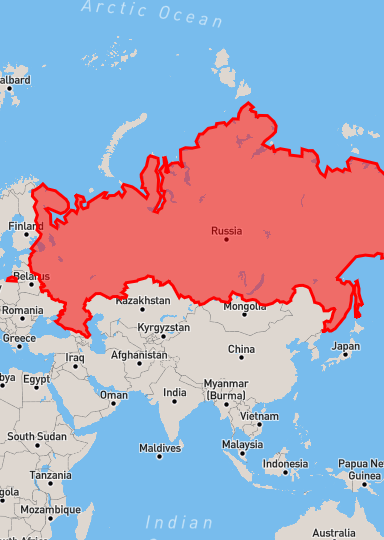 ProtectDefenders.eu's partners have received with concern recent reports of new acts of harassment and intimidation of human rights defenders in Russia. Only in the last few weeks:
Besides, ProtectDefenders.eu has been informed about the acts of intimidation and judicial harassment against Darya Apakhonchich and Lolja Nordic, women's and LGBT+ rights activists, Evgeniya Litvinova, member of the Human Rights Council of St. Petersburg and Sofia Ulyasheva, Bogdan Litvin, and Alexei Bezrukov, three activists of "Vesna" movement, in St. Petersburg in connection with mass protests held on 23 and 31 January 2021 in support of Alexei Navalny. According to preliminary information, the six activists figure as witnesses or accused in this criminal case. Orders to search the apartments of the six activists were issued by an investigator and not by a court as required under Article 165 of the Code of Criminal Procedure of the Russian Federation. The searches were designated as urgent to circumvent this rule.
Furthermore, on 15 February, human rights defender and member of the United Group of Civic Observers Vyacheslav Slusarev was charged with participating in an unauthorized protest and was fined 10,000 roubles (approximately 100 euro). Vyacheslav Slusarev is well known for developing an observation mechanism for semi-closed social facilities such as psycho-neurological boarding schools, facilities for persons with disabilities, and elderly people, which has been used in other regions of Russia. The human rights defender had been monitoring the protest in support of Alexei Navalny in Syktyvkar.
The environment for the work of human rights defenders (HRDs) in the Russian Federation is difficult, especially for those who defend and promote the rights of LGBTI people, ethnic and religious minorities, refugees, as well as activists of the North Caucasus and the unlawfully annexed Crimean Peninsula. HRDs are often subjected to acts of harassment, surveillance, physical attacks, threat, raids and searches on their offices and homes, slander and smear campaigns, judicial harassment, arbitrary detention, and ill-treatment, as well as violations of the rights to freedom of expression, association, and assembly.
Russia is ranked 149 in the RSF's 2020 World Press Freedom Index. What with draconian laws, website blocking, and Internet cuts, the pressure on independent media has grown steadily since the big anti-government protests in 2011 and 2012. Leading independent news outlets have either been brought under control or throttled out of existence. As TV channels continue to inundate viewers with propaganda, the climate has become very oppressive for those who question the new patriotic and neo-conservative discourse or just try to maintain quality journalism. Journalists and bloggers have been jailed under selectively applied anti-extremism laws or on territorial sovereignty grounds.