ProtectDefenders.eu partners deplore the sentencing of Loujain al-Hathloul and of Mayaa al-Zahrani to 5 years and 8 months by Saudi Arabia's Special Criminal Court on 28 December 2020, in retaliation for their defence of women's rights.
Al-Hathloul was sentenced on charges including "seeking to change the Saudi political system", "harming national security", "calling for an end to male guardianship", "attempting to apply for a U.N. job", "communicating with international rights groups and Saudi activists", and "speaking to foreign diplomats and with international media about women's rights in the kingdom". Al-Zahrani was also sentenced on charges relating to her peaceful activism. Although the court suspended two years and ten months of their sentence, which they have already been serving for over 2 and a half years and means they should be released in early 2021, their sentences are also coupled with 3-year probation and a 5-year travel ban. During her detention, Loujain has also endured two hunger strikes and psychological torture which have contributed to a deterioration of her health.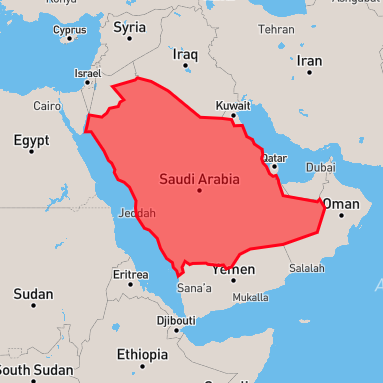 These sentences are in no doubt aiming to punish them for their activism in favour of promoting women's rights, including women's right to drive, which was granted by the King of Saudi Arabia, a few weeks after their arrest during a massive crackdown on women human rights defenders in May 2018.
According to RSF, Saudi Arabia (ranked 170 in the 2020 World Press Freedom Index) permits no independent media. The authorities keep Saudi journalists under close surveillance, even when they are abroad, as Jamal Khashoggi's murder in Istanbul in October 2018 illustrated. Despite his talk of reform, Mohammad bin Salman (MBS) has intensified the repression since he was appointed as crown prince in June 2017. The number of journalists and citizen-journalists in detention has tripled since the start of 2017. Most are being held arbitrarily and are likely subjected to torture, which is almost systematic for prisoners of conscience.