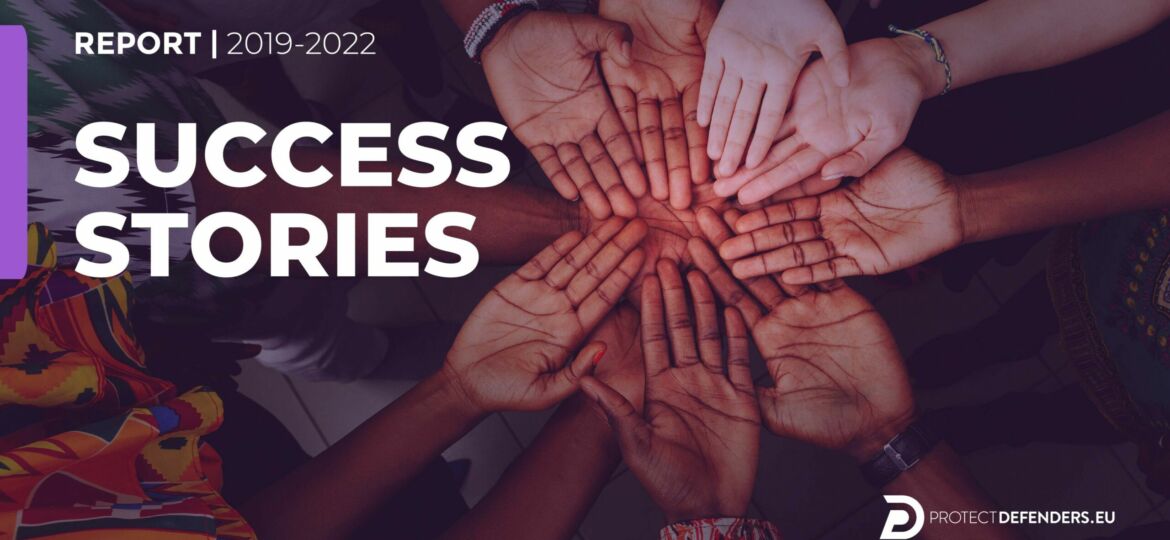 An exiled Libyan photojournalist and human rights activist could extend his stay and pursue his therapy in Tunisia while waiting for long-term protection and resettlement abroad.
A Libyan journalist and human rights activist has moved to Tunisia after being arrested, physically and psychologically tortured by several armed groups because of his work and writing on human rights. Even after fleeing to Tunisia, the defender continued to receive continuous threatening messages, in addition to the surveillance of his place of residence, which made a return to Libya unlikely. Unable to support himself, the EMHRF's protection grant enabled him to meet his basic needs, rent a flat and complete his therapy with a Tunisian partner organisation. The improved conditions allowed the defender to continue his human rights activities from Tunisia, in partnership with other Libyan organisations, and to resume his work as a journalist with Libyan TV stations.
In addition to protecting his integrity and resuming his human rights work, the defender enhanced his capacities by participating in a training organised by the UN Women's Commission in Libya in cooperation with the National High Election Commission, and in a regional online conference on human trafficking.
Given the lack of long-term protection for exiled HRDs in Tunisia, EMHRF contacted the Canadian Permanent Resettlement Program for Exiled Human Rights Defenders to support the defender's permanent relocation in Canada.
EMHRF coordinated the support and follow-up on the defender's situation with other human rights organisations, notably the Modafaa' Center for Human Rights, the Libyan Organisation for Independent Media, and the Tunisian Nebras Institute for the Rehabilitation of Survivors of Torture in Tunisia.
---
This article is part of a series of articles published in conjunction with the report, providing complementary information. You can read the full report "HOLDING THE LINE – PROTECTING HUMAN RIGHTS DEFENDERS IN THE FACE OF GLOBAL BACKLASH" here.