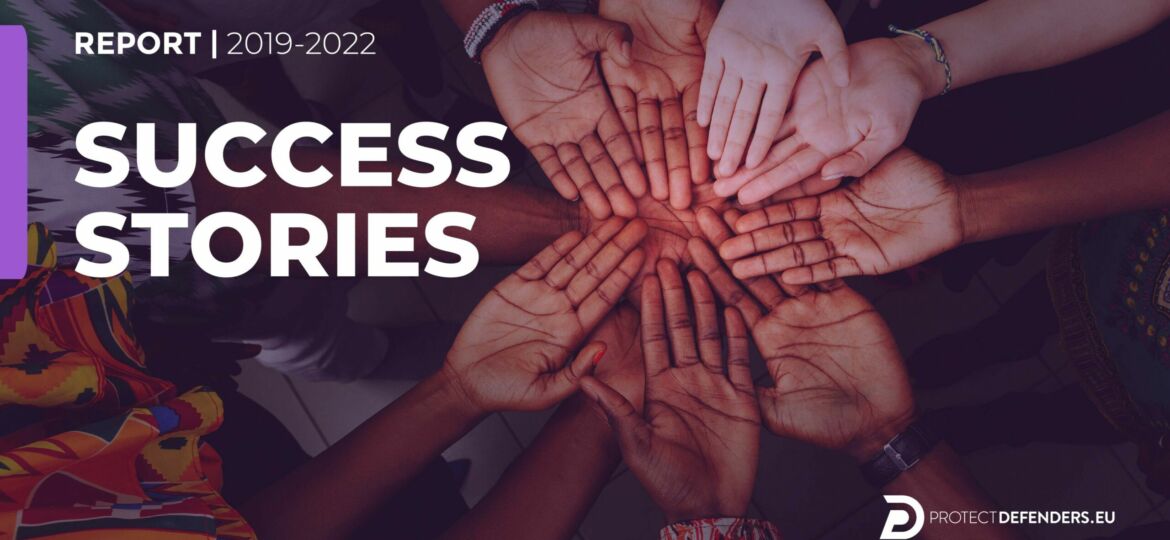 A Venezuelan women's human rights organisation, was able to continue its activities related to the promotion of sexual and reproductive rights in the country thanks to the purchase of IT equipment that was illegally confiscated by the police.
"The support received was essential to contain a major emergency: risk of leakage of sensitive data, reactivation of the organisation, reorganisation following a serious threat situation."

WHRD from the organisation
The beneficiary of this emergency grant is a feminist organisation whose aim is to advocate for sexual and reproductive rights in Venezuela, including for a safe and legal abortion in the country. The organisation carries out its awareness-raising work especially on the Internet.
In the context of the repression of human rights defenders and organisations in the country, several members of this organisation have been harassed, criminalized and detained. In this framework, the organisation was illegally raided by the police and its IT equipment was illegally confiscated, which affected the work of the organisation, mainly that of three members of the organisation. The IT equipment was confiscated and allegedly "destroyed" by the Centro de Investigaciones Científicas Penales y Criminalísticas (CICPC).
Thanks to the support of ProtectDefenders.eu, the confiscated IT equipment was immediately replaced by new equipment. This action allowed them, on the one hand, to recover and process the organisation's data and, on the other hand, to initiate the process of developing a new website. This action also made it possible to plan and implement training programs on activities related to sexual and reproductive rights for different national feminist organisations.
As a result, the members affected were able to continue organising activities related to sexual and reproductive rights in Venezuela, and a process of reorganisation of the organisation was initiated with the objective of reestablishing all the services offered by this organisation to Venezuelan women.
Following this emergency support, the organisation will apply for a organizaional support grant aiming at the creation of a security protocol and training on digital security.
---
This article is part of a series of articles published in conjunction with the report, providing complementary information. You can read the full report "HOLDING THE LINE – PROTECTING HUMAN RIGHTS DEFENDERS IN THE FACE OF GLOBAL BACKLASH" here.