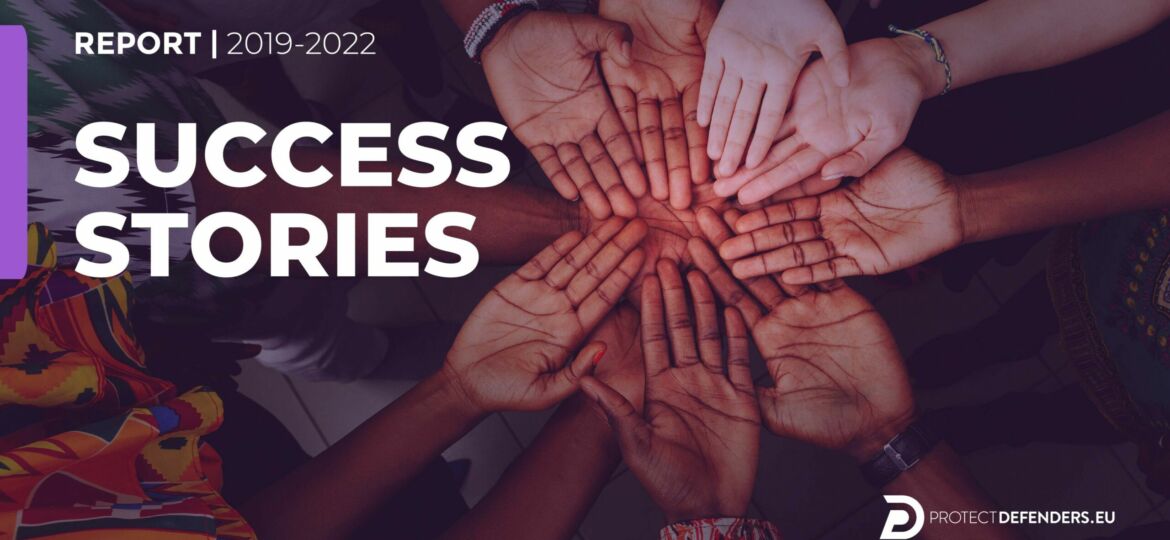 FIDH offered long-term, holistic support to its member organisation ITEKA League in Burundi, enabling it to register the organisation into exile in Uganda, and to enhance the security of its office and the psychosocial well-being of its Director.
"The registration allows us to open an official office and and accounts in the name of the organisation, which saves us from various risks."
Anschaire NIKOYAGIZE, Director of the ITEKA league
In some countries, the rise of authoritarian regimes and the persistence of authoritarianism as well as the misuse and abuse of criminal law to criminalize human rights defenders and to dissolve/liquidate human rights organisations have forced human rights defenders and organisations into exile.
This is the case of the Iteka League, a FIDH member organisation, that was banned by the Burundian authorities from the list of NGOs authorized to operate in the country. The organisation decided to go into exile in Uganda and continue its human rights work there.
Since its exile in Uganda, the organisation and its members have faced a number of challenges in terms of security, protection and the registration of a new organisation in the host country. In this regard, aware of the needs of its member organisation, FIDH has accompanied ITEKA in different areas with the aim of generating a long-term impact that can serve to strengthen the organisation's work in Uganda. In that sense, FIDH provided a holistic support to ITEKA through different ways of action:
An emergency grant to strengthen office security in Uganda through the purchase of security cameras.
An emergency grant for psychosocial support to the director of the organisation, who, after a long exile, expressed the need to talk to an expert on the subject. This allowed FIDH to to strengthen its partnership with TRACES, a French organisation that provides psychosocial accompaniment to human rights defenders.
An emergency grant that helped the organisation to register in Uganda and obtain a 60-month permit to continue its human rights activities.
With registration in Uganda, the organisation could open an official office and accounts in its name, potentially enabling it to access sources of funding and support.
The case of ITEKA, among others, allowed us to continue with an analysis of the situation of FIDH member organisations in exile. This allowed for preliminary reflections on the needs of human rights defenders and organisations in exile and the ways in which the FIDH network can provide support in this situation.
---
This article is part of a series of articles published in conjunction with the report, providing complementary information. You can read the full report "HOLDING THE LINE – PROTECTING HUMAN RIGHTS DEFENDERS IN THE FACE OF GLOBAL BACKLASH" here.