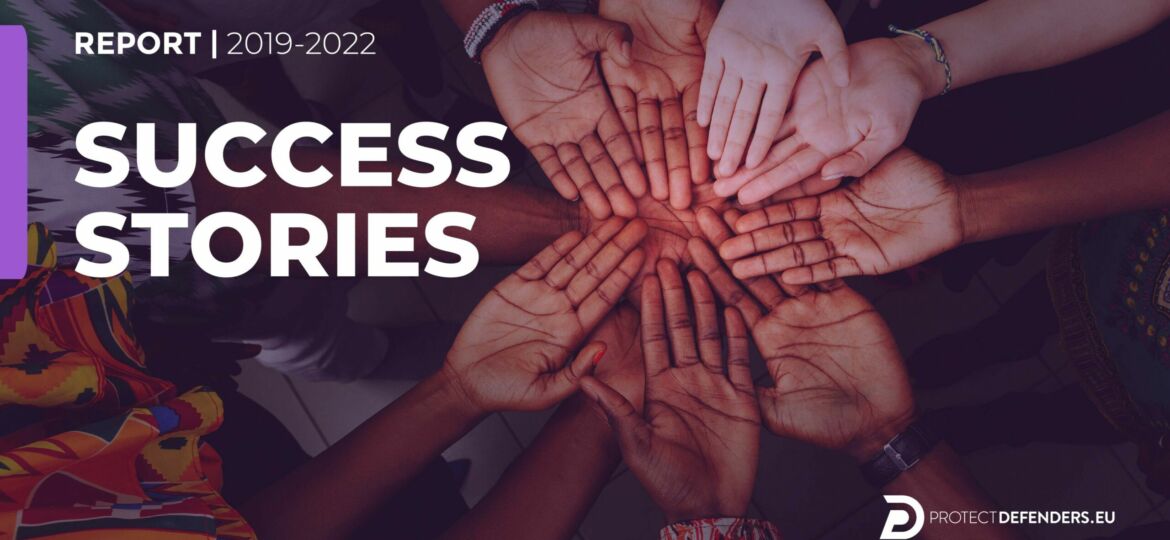 FIDH supported Association pour la Valorisation de la Femme (AVAF), for the organisation of a 5-day training for 15 human rights defenders from Cameroon on the themes of international human rights standards, human rights documentation, protection, digital security and risk management.
The beneficiary of this organisational grant is a lesbian organisation founded in 2015 in Yaoundé, Cameroon. AVAF campaigns for human rights, sexual and gender rights, social inclusion, sexual and reproductive health, the mental health of victims of gender based violence, and the empowerment of marginalised and discriminated young girls and women.
In Cameroon, gender-based violence against sexual minorities has been increasing since the emergence of the Covid-19 health pandemic. More than 30 cases of GBV against sexual minorities have been documented between May 2020 and March 2021.
In this context, on the night of 11 and 12 July 2021, AVAF was targeted and its premises were attacked : unknown persons smashed the doors of the organisation, set fire to a desk, burnt documents and stole two machines. This situation, among others, has increased the level of insecurity of the organisation's members.
Thanks to the grant, AVAF was able to conduct a digital security training for 15 human rights defenders. The training focused on how to understand and assess the risk faced by LGBTIQ+ human rights defenders, as well as the importance of digital security and how to properly use phones, smartphones and computers. A security manual and a digital security plan were drawn up as part of the training. The workshop also provided an opportunity to learn how to identify fake news and homophobic messages, as well as how to document and report cases of digital violence.
The report of the training was disseminated to the organisations present at the workshop and to other civil society organisations on the occasion of the celebration of Human Rights Defenders Day, which has been celebrated in Cameroon every 15 July since 2016 after the atrocious death of human rights defender Eric LEMBEME.
AVAF has disseminated the training report to other organisations to popularize its content and make it their own.
---
This article is part of a series of articles published in conjunction with the report, providing complementary information. You can read the full report "HOLDING THE LINE – PROTECTING HUMAN RIGHTS DEFENDERS IN THE FACE OF GLOBAL BACKLASH" here.