ProtectDefenders.eu partners are concerned about the ongoing judicial harassment of women human rights defenders Angkhana Neelapaijit, Puttanee Kangkun, and Thanaporn Saleephol, as they are being targeted for their legitimate and peaceful work for the protection of human rights, specifically on labour rights in Thailand. On 23 November 2020, the Bangkok South Criminal Court began hearing the combined case against the three women human rights defenders, who are facing defamation charges brought against them by a Thai chicken company, Thammakaset Company Limited, for their social media posts expressing support for other human rights defenders who were being judicially harassed by the company. The next preliminary hearing on the case is to be held on 18 and 25 January 2021.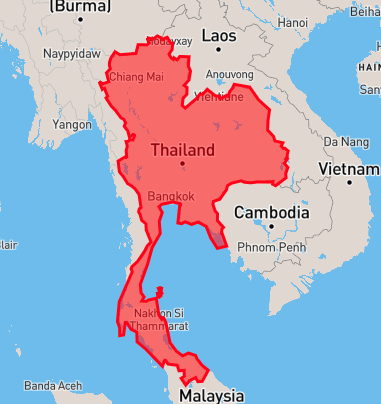 Angkhana Neelapaijit is a woman human rights defender and the former Commissioner of the National Human Rights Commission of Thailand. She started her human rights activism after her husband, a prominent human rights lawyer, disappeared in March 2004. The WHRD is the founder of Justice for Peace Foundation, a human rights organisation that works to help the victims of human rights abuses in Thailand. She was also awarded the 2019 Magsaysay Award for her contribution to human rights work in Thailand. Puttanee Kangkun is the Senior Human Rights Specialist at the NGO Fortify Rights. Prior to joining Fortify Rights she worked with several Thai human rights organizations. Thanaporn Saleephol is the former Communications Associate at Fortify Rights. This case brought against the defenders is not an isolated incident. Since 2016, the company has filed at least 37 complaints against 22 human rights defenders. While many of these cases have been dismissed or ruled against the company by the courts, several cases still remain open. The company's constant judicial harassment of the human rights defenders who speak out against labour rights violations within the company has created an environment of fear and reprisal, causing many to be afraid to speak up about the abuses that are reportedly occurring.
Thailand is ranked 140 in the RSF 2020 World Press Freedom Index. The National Council for Peace and Order, the military junta set up by Gen. Prayuth Chan-o-cha after seizing power in a coup d'état in 2014, was disbanded in 2019. This ubiquitous and all-powerful junta had constantly hounded the more outspoken journalists, summoning them for questioning, detaining them arbitrarily and driving at least ten of them to flee the country. But the long-promised elections held in March 2019 made no difference to the total control wielded by the elite surrounding Gen. Prayuth, who is now prime minister, defence minister and chief of the Royal Thai Police. Any criticism of the government is liable to lead to harsh reprisals facilitated by draconian legislation and a justice system that follows orders. The threat of a lèse-majesté charge carrying a possible 15-year jail sentence continues to be used as a weapon of mass deterrence against dissident journalists and bloggers. The authorities meanwhile behave in a very indulgent manner towards certain regimes: Cambodian, Chinese and Vietnamese operatives have been allowed to come and arrest dissident exile journalists or bloggers from their country in order to "repatriate" and then jail them.