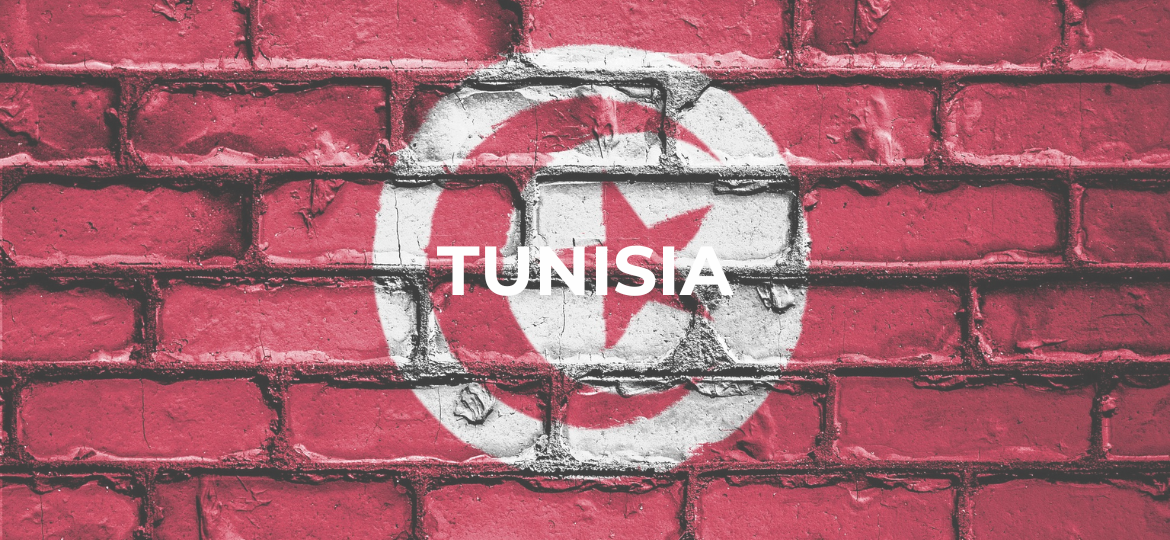 ProtectDefenders.eu has received worrying information regarding cases of harassment of human rights defenders by the Tunisian authorities.
In October 2022, W/HRDs and human rights lawyers Hayet Ejazer and Ayoub Ghedamsi were attending a hearing on charges of "insulting a public official from the justice system" according to articles 125 and 126 of the Penal Code before the Court of First Instance in Tunis. On September 22, 2022, the two human rights lawyers were summoned to appear before an examining magistrate of the relevant court.
The charge against Hayet Ejazer and Ayoub Ghedamsi is based on a complaint filed by a Carthage District judge on April 30, 2020, against the two lawyers regarding their request to defer a case (defending a 67-year-old man and his son in a case concerning their ill-treatment, kidnapping and torture) to another court due to lack of impartiality, violation of due procedure and concealment of the violations of their clients' rights.
Furthermore, in October 2022, a group of plain clothes police officers in a civilian car arrested human rights defender Saif Ayedi while he was on his way to work with two colleagues after attending a press conference on the premises of the National Union of Tunisian Journalists (SNJT).
Saif Ayedi is a Tunisian human rights defender, member of the Bardo section of The Tunisian League for the Defence of Human Rights (LTDH), the Tunisian Association for Justice and Equality (DAMJ) and the national campaign "Learn to Swim". This campaign aims to end impunity and police violence in Tunisia.
Saif Ayedi's lawyers were told that a decision to arrest him was taken following consultation with the Public Prosecutor's Office, in the context of an arrest campaign targeting the ongoing popular protests in Cité Ettadhamoun and other areas of the capital. These protests by residents of these neighbourhoods, particularly young people, are denouncing the police violence that caused the death of a young man in Ettadhamoun City, Melek Selimi. As an active member of the group who conducts visits to detention centres and prisons led by LTDH, and "Learn to Swim", Saif Ayedi was the first to visit the family of the deceased and to speak to the eyewitness and close friend of the victim Fourat Ayari. Although Mr. Ayedi was released after invastigation, it should be noted that HRDs should be able to carry out their work without fear of reprisals.
The cases of harassment by the Tunisian authorities against human rights defenders, particularly those working against police violence and impunity, are concerning.
ProtectDefenders.eu partners have also underlined in a statement that the risk of refoulement of an asylum seeker in cooperation with Algerian authorities would mark a dangerous turning point for human rights in Tunisia.
Indeed, an Algerian human rights defender, Zakaria Hannache, was at risk of refoulement to Algeria where he is prosecuted under spurious charges, including charges of "apology of terrorism" and "undermining national unity", for which he faces up to 35 years in prison, solely for exercising his freedom of expression through his work publishing information and documenting the arrests of prisoners of conscience. On November 18, 2022, Zakaria Hannache was granted refugee status by the United Nations High Commissioner for Refugees in Tunisia. On December 5, 2022, the United Nations Committee Against Torture asked Tunisia not to deport Hannache while considering a request for interim measures that had been received by MENA Rights and a human rights researcher based in Tunisia against Zakaria Hannache.
The political crisis shaking the country, and President Saied's uncertain commitment to press freedom, have major repercussions. Since he was inaugurated in October 2019, the presidential palace has stopped receiving journalists, despite protests by the National Union of Tunisian Journalists. (SNJT). The legal proceedings against journalists have materialized further, in particular with the sentencing of journalist, Khalifa Guesmi, to one year imprisonment on the basis of the provisions of the anti-terrorism law for having refused to reveal the identity of his source after the publication of an article on the arrest of persons suspected of terrorism in the governorate of Kairouan.
Added to this, the promulgation of Decree-Law No. 54 of September 13, 2022 on crimes related to information and communication systems (broadly referred to as cybercrime law) is being utilised against journalists. Indeed, on November 11, 2022, the Minister of Justice filed a complaint with the public prosecutor's office at the Court of First Instance of Tunis and accused Business News of "defamation, publication of false information, false allegations against a public official and insults against the head of the government" following an opinion piece. The journalist and editor in chief of Business News Nizar Bahloul is facing the risk of a penalty of up to 5 years of imprisonment.
Intimidation of journalists has become normalised. Reporters also confront violence from street demonstrators. A new line was crossed on January 14, 2022, when the correspondent for several international media Mathieu Galtier was beaten, and a dozen other journalists were brutalised, when they covered a protest.