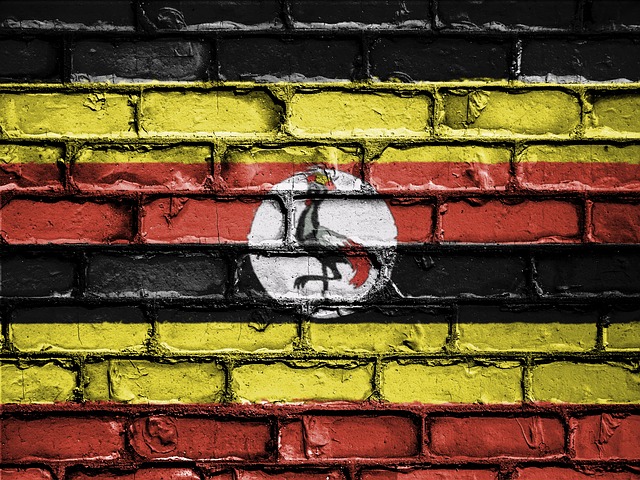 ProtectDefenders.eu partners have been informed about the judicial harassment and acts of intimidation by the police of Uganda against several human rights organisations working on oil and gas issues as well as the arrest of several human rights defenders working in the same field.
On October 7, 2021, Hoima field officer of the African Institute for Energy Governance (AFIEGO) was summoned to the Hoima central police station and warned not to reopen the AFIEGO office in Buliisa. On the same day, the director of the Buliisa police went to AFIEGO's local office in Buliisa, which is also the headquarter of two other organisations, Navigators Of Development Association (NAVODA) and the Oil and Gas Human Rights Defenders Association (OGHRA), and took pictures of the premises.
On October 8, 2021, around 20 police officers raided the office of the three organisations in Buliisa, requiring their members to close down and leave the premises within two hours, on the grounds that AFIEGO has been suspended since August 2021 by the National Bureau for Non-Governmental Organisations of Uganda (NGO Bureau) and that NAVODA did not have a Memorandum of Understanding (MoU) with the local authorities. Both organisations contend that these are false pretexts used to deter them from carrying out their legitimate activities : NAVODA maintains that the organisation has an MoU still valid for three years; AFIEGO that it is registered with the Uganda Registration Services Bureau (URSB) as a company limited by guarantee and thus does not fall under the NGO Bureau's jurisdiction. As a result of the raid, Maxwell Atuhura, the head of AFIEGO's Buliisa office, removed the computers and most of the equipment from the premises and all the members left the office. At the end of the day, AFIEGO members learned that the police intended to arrest Maxwell Atuhura as well as several volunteers and observers of the organisation because there were still some equipment in the office and a signpost outside.
On October 14, 2021, Joss Kaheero Mugisa, chairperson of OGHRA, a community-based organisation, paralegal for the Ugandan Law Society and observer for AFIEGO Buliisa, who was present at AFIEGO's premises on October 8, was arrested under accusations of threats of violence and verbal abuse within a family context. M. Mugisa was released on bond on October 9, 2021, before being rearrested on October 19, 2021 and deferred to a judge on October 20, 2021 who remanded him into custody at the Massindi prison until November 10, 2021. He was charged with two counts of "threatening violence" against two women of his family and one count of "threatening to destroy their house". Joss Kaheero Mugisa denies such accusations as does another witness.
On October 22, 2021, Robert Birimuye, an East African Crude Oil Pipeline (EACOP) Project Affected People (PAP) leader from Kyotera district, Massaka region, was arrested by the Kyotera district police commander during a meeting of PAPs organised by a Member of Parliament for Kyotera district, in Luseese Village, Nabigasa Sub-county, Kyotera District. He was accused of disturbing the EACOP project by challenging the assessments and compensations he considers unfair, working with an unregistered organisation in the district and trying to sabotage the government project, and was detained at the Kyotera City Police Station. Mr. Birimuye was released on bond a few hours later as investigations against him on charges of "inciting violence, sabotage of government programmes and unlawful assembly" are ongoing.
Later on October 22, 2021, six AFIEGO members, namely Dickens Kamugisha, CEO; Rachael Amongin, assistant communications officer; Catherine Twongyeirwe, finance and administration assistant; Mercy Nuwamanya, front desk officer, Patrick Edema and Paul Kato, research associates, were arrested by the police. At the time of publication of this Urgent Appeal, the six human rights defenders were being detained at the Kiira police station and the charges against them were unknown.
Based on the information received, ProtectDefenders.eu partners fear that the forced closure of AFIEGO, NAVODA and OGHRA could be followed by yet more acts of intimidation and harassment, against other human rights defenders, some of whom are actively sought by the police.
Acts of intimidation and violence against reporters are an almost daily occurrence in Uganda- 125 in the 2021 World Press Freedom Index. The security services, which are the leading press freedom violators, often target journalists and detain them arbitrarily, as was the case with several journalists investigating trafficking in fake medicines in 2019. Any criticism of the authorities can result in journalists being beaten, abducted, or deprived of their equipment with impunity. Uganda's president for the past 35 years, Yoweri Museveni, tolerates no criticism and often uses hate speech in his references to the media, as in a 2018 press conference when he called journalists "parasites". His reelection in early 2021 was preceded by an especially repressive campaign in which RSF logged more than 40 attacks on journalists and media in the final weeks.