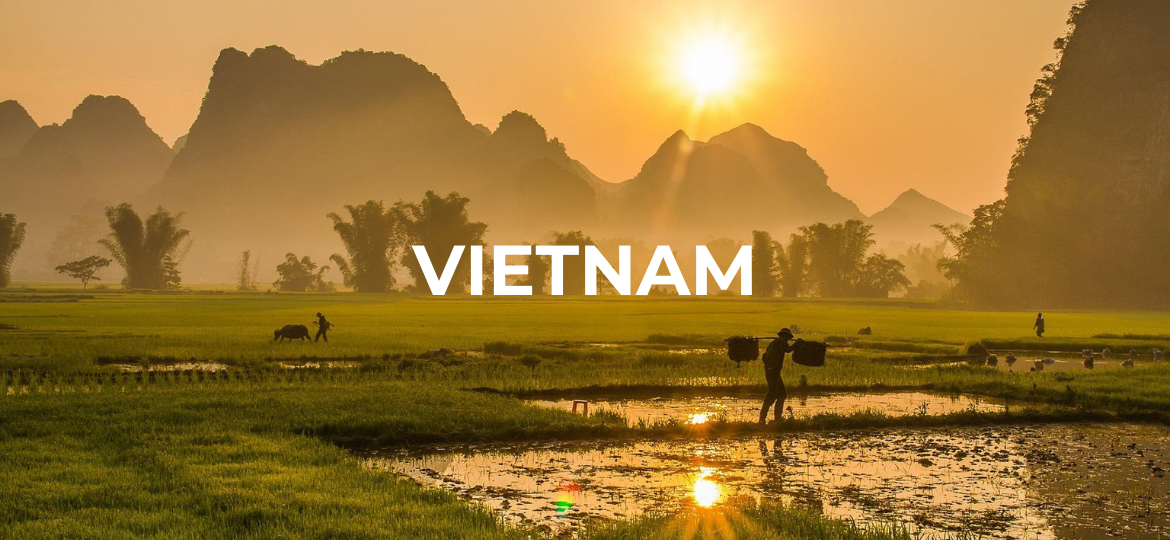 ProtectDefenders.eu is deeply concerned after receiving information regarding acts of torture, ill-treatment and arbitrary detention of three land rights defenders in Vietnam. The Vietnamese authorities are misusing Article 117 of the Criminal Code ( 'making, storing, distributing or disseminating information, documents and items against the Socialist Republic of Vietnam) to prosecute human rights defenders and silence dissent.
Mr. Trinh Ba Phuong, his mother Ms. Can Thi Theu and his brother Mr. Trinh Ba Tu, are land rights defenders who have been vocal about land grabbing and its impact on small-scale farmers across Vietnam.
On February 10, 2022, Mr. Trinh Ba Khiem, Mr. Phuong's father and a land rights defender himself, published on social media a video filmed in front of Hanoi Police Detention Centre No.1 denouncing the ongoing solitary confinement of Trinh Ba Phuong and the alleged acts of torture and ill-treatment to which he has been subjected while detained in Hanoi Police Detention Centre No.1.
Police officers arbitrarily arrested Trinh Ba Phuong on June 24, 2020, in Hanoi under Article 117 of the Criminal Code. On the same day, in Hoa Binh Province, the police arbitrarily arrested Can Thi Theu and Trinh Ba Tu on the same charge. Their arrests were connected to their work denouncing on social media the excessive use of force against farmers of the Dong Tam Village, about 25 km southwest of Hanoi, during a deadly police raid conducted in January 2020, in which a farmer and three policemen died.
Trinh Ba Phuong was subjected to acts of torture and ill treatment throughout the investigation on his case. He was repeatedly hit by four security guards in sensitive areas of his body. Furthermore, because Trinh Ba Phuong chose to exercise his right to remain silent and was adamant about making statements, the security guards threatened to take him to a psychiatric ward, where he was eventually detained from March 1 to March 30, 2021. His room was so small that he had trouble taking a glass of water to drink.
On July 7, 2021, Trinh Ba Phuong was allowed to meet with his lawyers for the first time since his arrest. On December 15, 2021, the Hanoi People's Court sentenced Trinh Ba Phuong to 10 years of imprisonment and five years of probation.
Trinh Ba Phuong's relatives were not allowed to attend the four-hour trial. The police detained two of his family members, including his father Trinh Ba Khiem and his wife Do Thi Thu, who stood in front of the courthouse, requesting to have access to the building. They were released when the trial ended. Furthermore, according to local reports, through the pre-trial investigation, police officers threatened to arrest Trinh Ba Phuong's wife should he fail to confess to the charges brought against him.
On May 5, 2021, Can Thi Theu and Trinh Ba Tu were sentenced by the Hanoi People's Court to eight years of imprisonment each under Article 117 of the Criminal Code. Their sentence was confirmed on appeal on December 24, 2021. They remain detained in Thanh Hoa Prison No. 5 and Nghe An Prison No. 6, respectively, and their detention conditions remained unknown. Ms. Can Thi Theu and Mr. Trinh Ba Tu were denied their right to see their lawyer for 10 months. ProtectDefenders.eu is very concerned over the high risk of torture that the three defenders are facing while in detention.
Article 117 of the Criminal Code is also being used against journalist and media workers. Freedom of the press is proclaimed in Article 19 of the Socialist Republic of Vietnam's constitution. Yet, the political apparatus has a tailor-made legislative arsenal that allows it to imprison any news and information provider who proves troublesome. It includes articles 109, 117, and 331 of the Criminal Code, under which anyone found guilty of "activities aimed at overthrowing the government", "anti-state propaganda" or "abusing the rights to freedom and democracy" can be sentenced to up to 20 years in prison. Vietnam ranked 174 on RSF's 2022 World Press Freedom Index. The country's traditional media are closely controlled by the single party. Independent reporters and bloggers are often jailed, making Vietnam the world's third largest jailer of journalists.