On 18 June 2019, ProtectDefenders.eu, in partnership with the European Union External Action Service and the International Land Coalition, organised a panel at the European Development Days 2019, under the title 'The guardians of the territory – Strengthening international solidarity and support to indigenous peoples and environmental human rights defenders'.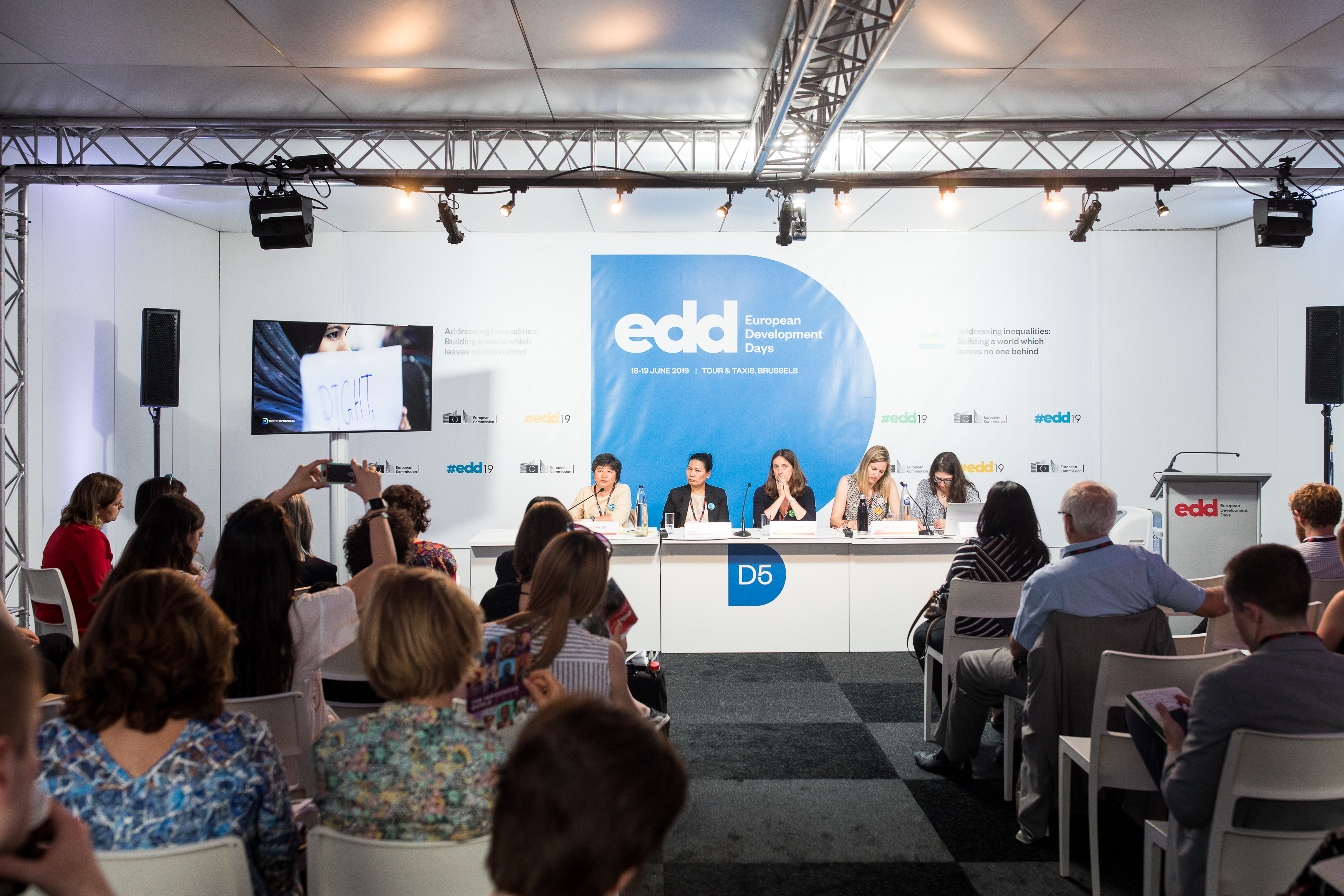 In this session – which is available in this podcast, participants debated new strategies to defend and increase solidarity to those risking their lives to protect the planet's most precious heritage. As stated by WHRD and Champion of Earth Joan Carling, indigenous communities must be able to fight for their rights without being intimidated or killed, and partnerships with indigenous people are necessary to protect their rights and deliver equitable benefits – "We need political will from States to implement the rights of indigenous peoples and human rights due diligence for the business sector. We are not opposing development, we just want to be treated with equality and respect and to engage into partnerships".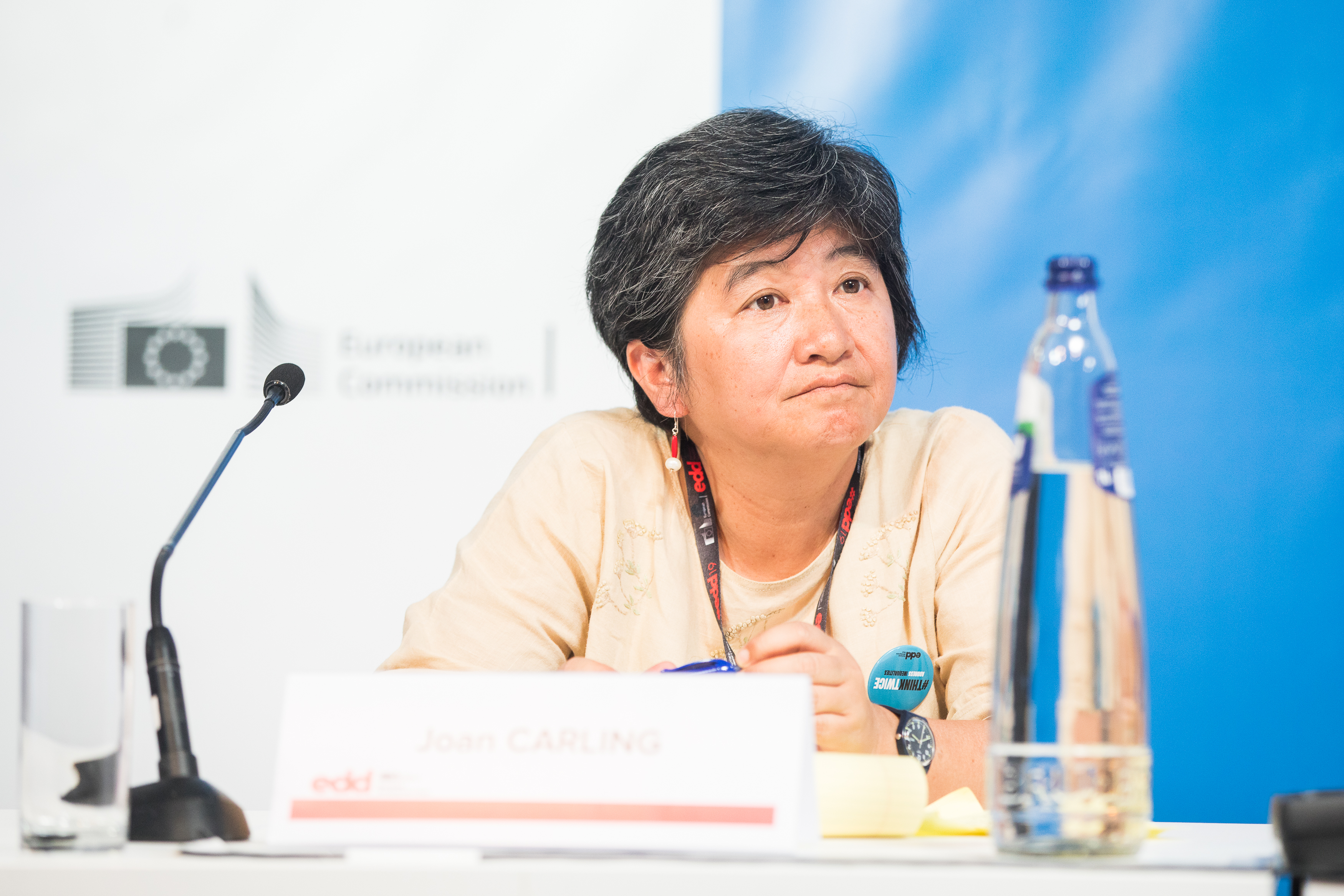 Environmental degradation driven by political and economic interests aggravates inequality and impacts on communities, which are denied basic rights and face repression. Indigenous peoples and environmental human rights defenders are at the forefront of defending their territories against projects that exploit natural resources and they are under threat – 207 environmental human rights defenders were killed in 2017. Stella Matutina, a courageous WHRD from Mindanao warned about the "ethnocide of indigenous peoples, through erosion of our culture and our right to self-determination. Indigenous peoples undoubtedly are left behind in our unequal world". Also Ariane Assemat, of Centro de Derechos Humanos de la Montaña Tlachinollan in Mexico alerted of the impunity of perpetrators of attacks and killings of land rights defenders "This is a global trend: the world is today deadlier than ever for those defending land rights".
Click to read more about the European Development Days 2019
Sabine Pallas, from the International Land Coalition, stressed the responsibility for international donors and governments to act to ensure that indigenous and environmental rights are protected, and efforts taken to make sure that defending rights and resources is not considered criminal. "We must respect and protect the rights of indigenous communities to engage in participatory consultations for a prior, free and informed consent. But also we must protect their right to disent."
ProtectDefenders.eu and environmental rights defenders
In this regard, the implementation of ProtectDefenders.eu has focused very much in providing emergency support and assistance to land and indigenous HRDs worldwide. For example, nearly 400 out of the 1,200 emergency grants allocated during the first phase of the EU HRD mechanism were provided to land, indigenous and environmental defenders for them to implement quick security measures, such as physical protection, medical support, legal support, or urgent relocation. Also, ProtectDefenders.eu has funded the work of communities, and human rights groups advocating for land, indigenous and environmental rights across the globe, including in the most oppresive contexts, by providing 60 comprehensive grants for these groups to inmplement innovative projects (such as campaigns, advocacy, or training), or to reinforce or build their sustainability through core-funding, lifeline support or bridge funding. When urgent support in the field has not been enough to alleviate the danger HRDs are facing, ProtectDefenders.eu has accompanied land, indigenous, and environmental HRDs through 50 temporary relocation programmes with the support of host institutions worldwide.
Moreover, the training programme has reinforced the skills and the capacities of more than 3,000 land, indigenous, and environmental HRDs around the world, via comprehensive training programmes on physical security, holistic security, protection mechanisms, advocacy, and by providing ongoing support and physicial accompaniment to the defenders and the communities on their daily activities and actions.