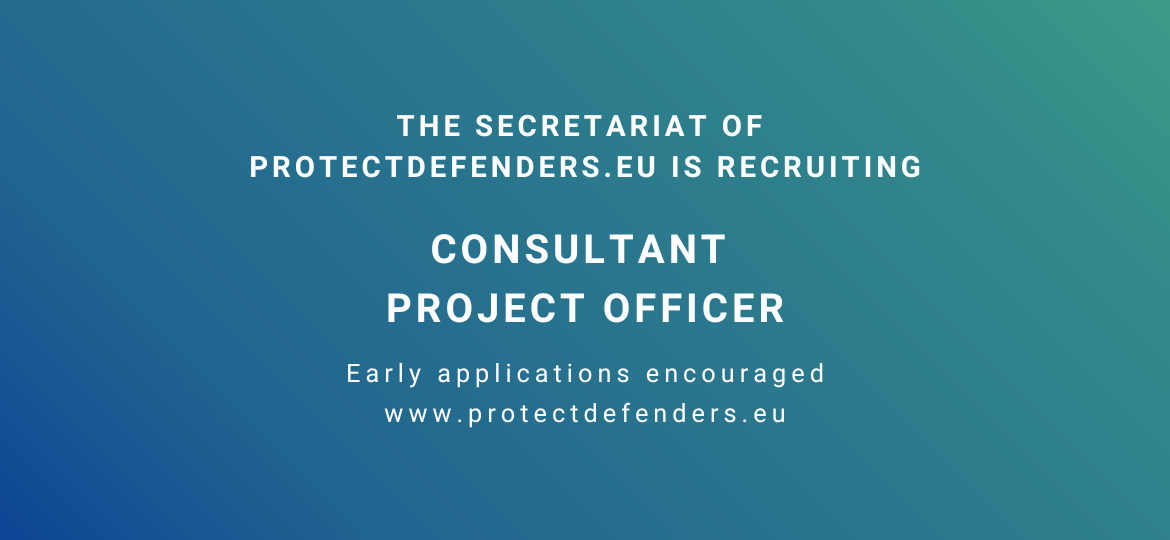 ProtectDefenders.eu is the EU Human Rights Defenders mechanism, established to protect Human Rights Defenders (HRDs) at high risk and facing the most difficult situations worldwide. The mechanism is implemented by a Consortium of 12 international NGOs and coordinated by a Secretariat (Fondation Internationale pour les defenseures des droits de l'homme, FIDDH) based in Brussels. The Secretariat of ProtectDefenders.eu is recruiting a Short-term Project Officer under a consultancy scheme to manage the administration of a grantmaking programme for at-risk Human Rights Defenders, as well as to support the coordination of the European Union Temporary Relocation Platform. This position requires immediate availability.
The Consultant will work in collaboration with members of the team to manage grants from the reception of a delivery request to the final approval of the reports.
Tasks & General Responsibilities of the Consultant
Manage the requests for emergency grants :

Monitor the grant programme inbox and reply to incoming messages on a frequent basis;

Communicate with HRDs to ensure safe and fast disbursement of funds;

Follow up on grants awarded, monitor the status of progress of grants and liaise with stakeholders to receive intermediate and final narrative and financial reports;

Ensure the quality of the received reports for each one of the disbursed grants; if necessary, supports the HRDs in drafting the reports;

Keep an updated database of grants, and extracting reports and analyses data from the database;

Supporting in the drafting with the annual report.

Additional tasks

Collaborates and assists other grant programmes ad-hoc.
Provide support to the EUTRP Coordinator:

Organisation of annual event
Communication with EUTRP members
Other related tasks
Please submit your CV and your financial expectations to this position to recruit@protectdefenders.eu, by 15 April 2023. Early applications are encouraged as an early on-boarding is desirable.