On the occasion of the Human Rights Day – 20 years on from the first UN Declaration on Human Rights Defenders and on the 70th anniversary of the UN Universal Declaration on Human Rights -, the participants of the Human Rights Defenders World Summit 2018 are releasing an action plan for the protection and the promotion of the work of human rights defenders in the years to come.
This action plan proposes a concrete set of measures and calls for a lasting commitment from States to act to protect human rights defenders and to take concrete actions to offer better protection and create a more favourable environment for their work.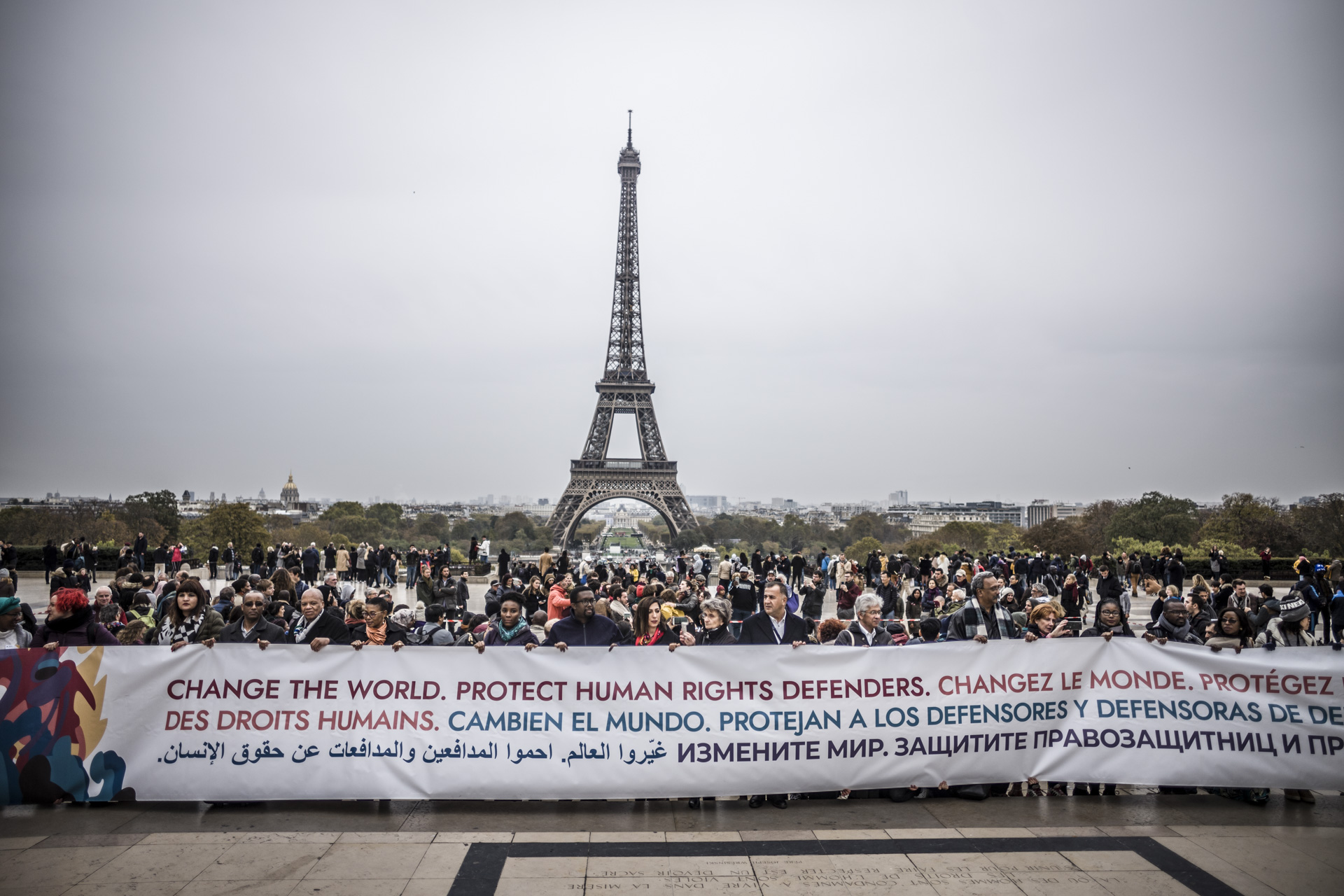 This action plan is available to download (in five languages) on the Summit's website.